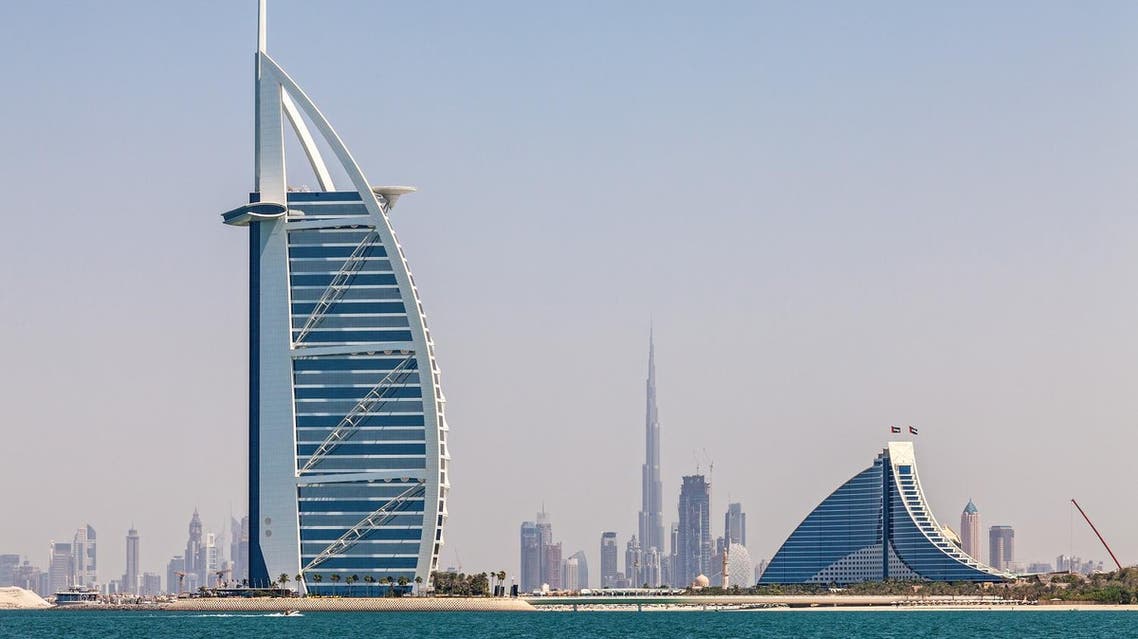 Great expectations: What's it like to be an expat in Dubai?
I'm blessed to have lived in many beautiful cities and I am in LOVE with this awesome region
"How long will I live in Dubai? Oh, just one or two years, you know, until I can save good money and do a bit of travelling," said everyone when they first landed here. My friend Jana from high school was no exception. Hahaha, newbies, I think to myself. I am going to really enjoy watching another one get lured in to Dubai life. It's like saying you'll just have one bite of the brownie and no more. I've heard that one before.
I'm blessed to have lived in many beautiful cities… and I am in LOVE with this awesome region - the Burj Al Arab is the wallpaper on my phone. But I also knew Jana would give the typical answer when I asked how long she's planning to live here.
It's easy to notice annoying things about living here at first, and, like Jana, I would huff and puff at dizzying cab rides and road diversions that popped up every day, making it an interesting adventure to get to work on time. Not to mention homesickness for wherever you came from and missing the ability to order in a cafe without having to enunciate half sentences in a ridiculous accent to be understood (cookie, chocolate one, make hot).
I know it's hard leaving the life you knew to start anew in a desert oasis, so it's easier to work with a time frame in mind: I'm here for two years, then I'll bounce back home or to the next exotic place. But then, inevitably, something magical happens. It starts off small at first. Ooh, petrol is filled for me at the gas station so I don't even have to get out of my air conditioned car? Well that's just wonderful, considering I just got my weekly mani-pedi done and don't want to ruin my nails for the fabulous outing with friends tonight at whatever fabulous new spot just opened in town.
Then, it's slightly bigger things that become really easy to get used to. We are blessed with cheerful weather for nine months out of the year. Is there anything more stress-relieving than taking a walk along Kite Beach, buying ice cream at a kiosk and chatting with your bestie while tracing shapes in the sand with your toes?
Thanks to tax-free salaries, I can actually live a decent life as a writer. If I were in the US or Europe working as a journalist, I would have to commute daily from the center of town to an area on the outskirts to my mildewed building, before heading up five flights of stairs to heat up my ramen noodle for dinner. Here, I get to live in the sunny marina and can actually afford rent. What? Sure, an elite few have their penthouses and Porsches, but in Dubai, you don't have to be a banker to get a decent standard of living. Doesn't hurt to make friends with bankers, though!
If you're good at managing your cash, you can indulge in occasional treats, too. With constant sale promotions – DSF to Summer Surprises – those Jimmy Choo's may have a place in your closet rather than just your daydreams. And holidays are not only affordable, but ridiculously exotic. It didn't take long for Jana's Facebook page to show pictures of her hopping on a budget carrier for three short hours to go surfing in Sri Lanka over a long weekend.
And she didn't go alone. She went with a group of friends that sounded like the cast of a cool movie – a half-Cambodian, half-Norwegian musician and a half-Indian, half-French lawyer. 100 percent awesome. There's something about this city that attracts the most interesting, cosmopolitan people I've ever met. Through them, I've discovered funky Ethiopian bars in Bur Dubai, Russian cabaret shows in the marina and tried foods I can't pronounce at dinner parties.
Suddenly, five years have flown by and you're thinking wow. I've settled in a decent job, comfy home, had a good relationship (or two!) and friends have started asking: does Dubai feel like home or are you still planning to move?
If you're anything like me, you'll realize that your relationship with the city has shaped you – and perhaps pampered you – in ways that can make it difficult to live anywhere else. You also realize that it is up to you to find happiness no matter where you live, so long as you are in a place that you find stimulating. If you're open to whatever Dubai can offer you, you're in for a treat. It might be a dream job, the holiday of a lifetime, or a best friend. In my case, it led me to my soul mate.
So whenever I hear a newbie say "I'll be here for a few years," I smile and think of how exciting these years will be in what is likely to become their new home. Now if you'll excuse me, I've got a chocolate cookie, made hot, to get to...