It is never easy to meet the medical needs of a population, and even more so in a poor country. The health system is precarious, and the situation can deteriorate overnight. As a Yemeni doctor, there is unfortunately no better example than that of my own country. Every day, I see the difficulties encountered by doctors and patients. In Yemen, you can die from malaria, or your child can die from measles if you do not get to the hospital on time. The problem is that there are not many hospitals left.
Before the conflict broke out in March 2015, the health system was able to provide free medical care in the emergency rooms of public hospitals, and to provide the drugs needed to treat diabetes, hypertension, tuberculosis, or leishmaniosis. Within a few months, the situation changed: bombed hospitals, power cuts, lack of medicines and money, insecurity and difficulty of access, and excessive gasoline prices effectively preventing any movement. Virtually all medical facilities have been affected by the war.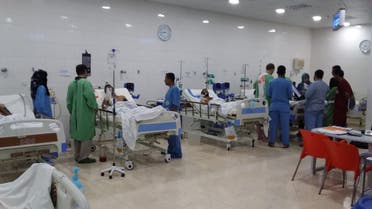 Every day, many patients are unable to get to the hospital for treatment. The violence of the conflict, the absence of functional medical facilities in many areas, and moreover the costs to reach them and to find accommodation nearby prevent an increasing number of Yemenis from receiving treatment. When patients with chronic illnesses arrive at the hospital after several hours on the road, they often discover that there is no bed available. People die because they can't be admitted. Those who do get a bed must also find accommodation for relatives who have made the journey with them.
As if this was not enough, the cost of living has increased due to high inflation since the beginning of the conflict. Many people have lost their jobs. Civil servants have not received their salaries since August 2016—including medical staff who depend on the Ministry of Health. In such a situation, health professionals have no choice but to look for new opportunities to meet their needs. Those who succeed in doing so are that many fewer skilled hands for the health system.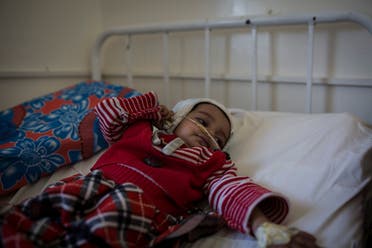 Without his uniform, the medical practitioner has the same needs as the patient. He must feed and take care of his relatives. But how can that be done in a context where ambulances are targeted, as in Taiz or Aden, and where medical structures are directly targeted? Many health workers lost their lives as they tried to rescue others: like the ambulance driver who worked at the Al-Jomhouri hospital in Sa'ada who lost his life in an airstrike, and my colleagues who died in the airstrike that hit Abs hospital in August 2016.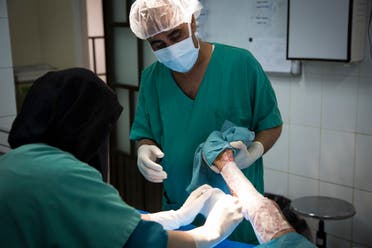 In such circumstances, the health system can't work and save lives. The support of organizations like Médecins Sans Frontières (MSF), the Red Cross or the World Health Organization is important, but it is not enough; more needs to be done. Every day, MSF receives war-wounded, women, children, and elders. And we continue to help those most in need at some thirty healthcare facilities across the country. Some patients are lucky to find health centers that are still functional, and to be treated before they have complications. But getting lucky should not be the norm.
As a medical practitioner, I am extremely concerned about the situation in my country. If this conflict does not stop, the throng of patients will continue to grow, but will there be hospitals to take care of them?
__________
Dr. Abdullah Radman has worked with Médecins Sans Frontières (MSF) in Yemen since 2007. He is now the deputy medical coordinator of MSF, which works in 10 governorates across Yemen. MSF is an independent international medical humanitarian organization that delivers emergency aid to people affected by armed conflict, epidemics, natural and man-made disasters, and exclusion from health care in more than 60 countries.