From English to Urdu, silence of letters speak louder than words
I have surprised myself twice within six months.
After working as an English language editor and writer for over two decades, I suddenly discovered the joy of writing in my mother tongue, Urdu.
Then, egged-on by family, friends, well-wishers, and theater veterans, it was time last weekend to take to stage and perform for a discerning audience.
The outcome was a labor of love called Mian Biwi aur Wagah – Husband, Wife and the Wagah border (that divides India and Pakistan), a 2-hour-long Urdu play based on a series of letters, described by some as "recollections in tranquility."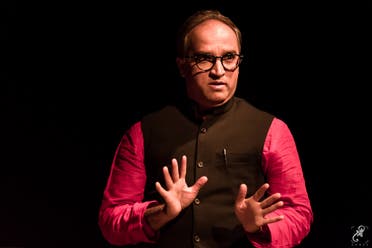 Stories of our lives
The letters narrated stories of our lives. They connected us to friends and families. The play was a blend of mirth, sarcasm, cross-border idiosyncrasies and even exposed some old scars. A land border in human form and a spirit realm gave the metaphysical touch, otherwise unimaginable.
The idea was to make people, from all walks of life, pause for a bit and relish the days when the writing and receiving of letters meant a human touch that has sadly gone amiss in today's technology overdrive.
We wanted to make people believe that any space facilitating a normal yet stirring human conversation is better than the one guided by technology, and aided by emojis. These letters resonated with the audience because they told stories of "our" lives.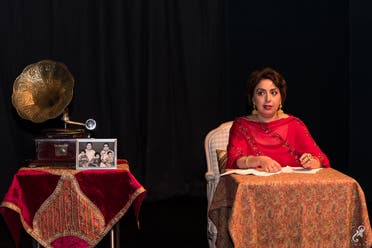 Getting it right
Two full houses, long waiting lists and significant corporate support suggest that we got a few things right, even though we are nowhere close to perfection.
The audience got nostalgic, emotional, and misty-eyed. They were taken down memory lane to the days when they could gather around an elderly family member and listen to a read-out of a letter from a distant cousin.
We could also make the audience believe that all is not lost and that whenever we choose to connect and share stories, the human in us triumphs over procrastination.
It is not the technology, but its addiction that is making robots of us all.
However, this is not supposed to be a rant against technology as social media played a major role in mobilizing support for the play. The problem is not with what is available to us. It is how we use it.
It was no coincidence that the people you would find playing with hand-held devices in the drawing room were the ones missing from the performance.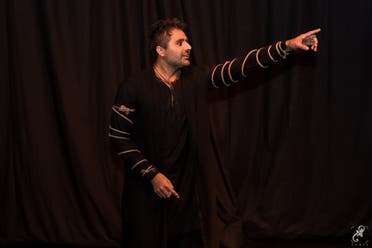 Not just about Urdu
Another major motivation for our group was to do something to arrest the declining use of Urdu, especially among the youth. Despite its felicity and wide popularity, it is widely acknowledged that the language – and the culture associated with it – are not being preserved and propagated enough.
However, a lot can be done if Urdu-lovers sit up and choose to do something about it. We experienced this first hand. We were encouraged by the fact that several members of the team weren't really native Urdu speakers, yet embraced the concept.
Community Theater, especially in a place such as the UAE, needs the kind of support we were lucky to get. The place has been a boon for millions and a revival of letters – be it in Urdu or any other language – narrates our stories, here and back home.
New endeavor?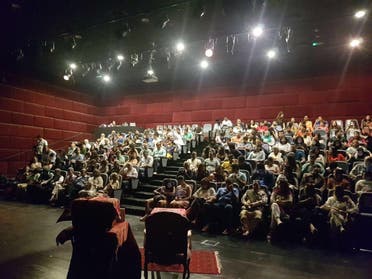 A journey and an endeavor
"End of a journey but beginning of an endeavor." That is how I summed up the experience in my Facebook post following the event.
This is not a quest for an alternative career but I am convinced that a small step, even a reluctant one, to invoke human emotions, goes a long way in helping a cause.
It is time for us to make letters talk, because their silence has been deafening and without them the stories of our lives would go into oblivion.