Nothing prepared me for the sights of a million people congregating at Jabal Rahma on the day of Arafat.
Covering the Hajj for the past five years as a newsroom journalist, this is my first time visiting Mecca.
The Hajj pilgrimage is considered the largest gathering of people on earth and the statement is not an exaggeration.
The magnitude of how far and wide these pilgrims have travelled from hit close to home when a Syrian refugee we interviewed said he crossed dangerous rebel lines to leave his hometown of Azaz, cross into Gaziantep and from there, flew to Jeddah and trekked his way to Mecca.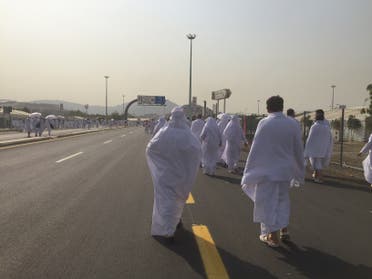 A Palestinian family living abroad told us that they grew tired of the Arab world who they say have forgotten and forsaken the Palestinians years after the occupation. But the matriarch of that family said her faith in fellow Arab and Muslim brothers and sisters was renewed after seeing how welcoming pilgrims were toward them.
Ask anyone on the plains of Arafat what they are praying for this year and a majority of them will tell you that they want the Muslim Umma to reunite once again. The elderly, especially, say they recall the days on pan-Arab unity and the will of the Islamic world to come as one.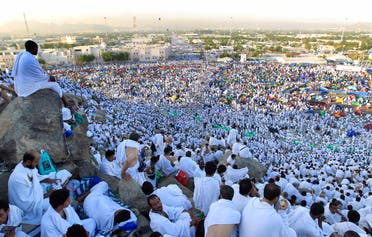 When I asked two Palestinian brothers, 24 and 28 years old, what personal wishes and prayers they were seeking from their creator this Hajj, they simply repeated the same word everyone used: Unity.
Really I ask, young Arab Muslim men like yourself have nothing personal to ask? No wishing of career success or personal happiness?
"When the Arab and Muslim world unite, we all succeed," Tarek Abu Amer told me.
Rich or poor, no one could distinguish one pilgrim from another. All united in the goal of reaching this day, Arafat Day, to spend it together retracing the steps of their Prophet Mohammed to the hills and mountains of Arafat, where he gave his final and ultimate sermon.
Arafat serves as a reminder that many in the world, let alone the Middle East, could disagree with one another on multiple fronts. But on this day, religion unites them all.
Follow our Hajj correspondent on Twitter: @ismaeelrn