Magic unfolds when literati gather on stage. Each make their presence felt in their own unique manner. They unleash energy that only a constellation of writers and artists can unravel.
This is exactly what happened at the 11th International Urdu Conference, held at the Arts Council of Pakistan, in Karachi, recently. Writers, poets, and intellectuals from within and outside Pakistan graced the occasion.
They came in all shapes and sizes, brought their own ethnicities as well as sensibilities. Love for the language held them together while the grace and beauty of the written word – especially those that formed artistic expressions – brought smiles to their faces.
The most amazing part to notice on such occasions is the awe and respect these literary figures demonstrate for each other.
They were ever willing to lend an ear to the fellow author and were lavish in praise whenever it was due. It was as if they are thriving and rejoicing in each other's company.

Loss of an era
This year's event started on a somber note as Urdu language lost a renowned poet, writer and human right activist Fahmida Riaz. A minute's silence – to honor the soul – helped participants come to terms with the loss of a legend who would be missed for years to come.
Fahmida was more than just a progressive Urdu writer, poet, human rights activist and feminist. She was the first one to translate Masnavi of Jalaluddin Rumi from Persian into Urdu.
In the words of columnist Asad Alvi, through translation, Fahmida decolonized feminism and could move across temporalities and geographies. She learnt Sanskrit in India and, in her own words, she was a midnight's child.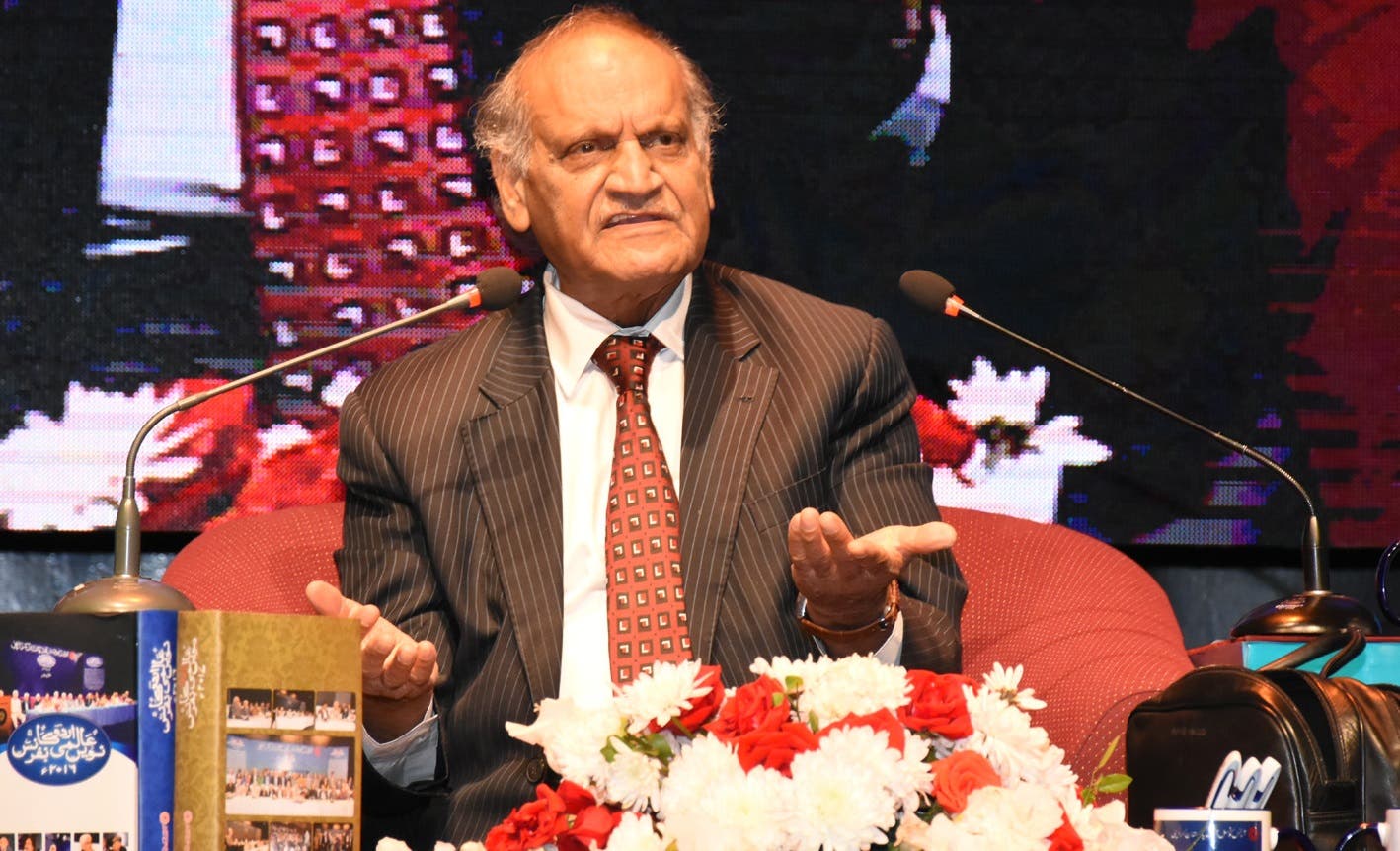 Luminaries galore
After lamentation, it was time for some celebration – of writings and their writers. Arts Council also awarded lifetime achievement award to Zia Mohiuddin for his work for Urdu, Film, TV and other fields.
A research paper on the current situation of Urdu by Nasir Abbas Nayer surmised that the current situation for the language is "one of the strictest times in history".
Shamim Hanfi, another renowned critic and writer, who had traveled from India to attend the event, presented his paper on the "meaning of Urdu Literature in the 21st Century".
Another session honored the celebrated Urdu poet, writer and philosopher John Elia. The session was aptly titled "John Elia – Only one man in the world". With people gathered outside the hall to get in, this proved to be the most well-attended session.
"Urdu in Cyber Space" was another session that stood out. Whichever sphere it operates in, language remains the fulcrum of culture. One only had to be at this event to understand the relevance of that expression.
_____________________________________
Khalid Farshori is a senior journalist based in Karachi, Pakistan. He tweets @FarshoriKhalid.