One of democracy's major principles are the basic human rights, which includes the political rights of both women and men. Equitable participation of women in politics and all decision-making positions is essential to building and sustaining a democracy.
A requirement of a fair democracy is that citizens' interests is to be heard, deliberated and legislated on. Women are half of the world's population, and as such their voice should be heard and considered in the democratic process for a better representation of the public.
Democracy is determined not only by the form of institutions but also by the extent of a degree in different social groups participation, which gives a better involvement to the purpose of democracy. Democratic governance need women participation in order to be a true representative of the public and build a viable and sustainable democratic system in society.
However, without women participation, democratic governance is neither achievable nor sustainable as a great number of the society's voices are unheard.
The participation of women in democratic governance is an important element of building a democracy and ensuring open, transparent and accountable decision–making processes are taken into an account to achieve gender equality society.
Socio-economic factors
In previous periods of history, women were and are still facing obstacles in their political participation worldwide. The socio-economic factors emerge as an obstacle to the advancement of women and inhibit their ability to make significant changes in politics.
Women involved in politics for most cases have not got sufficient funds to run a successful campaign and have a lack of support from their political parties.
Furthermore, the lack of access to good education for women, the complex nature of electoral system, huge burden of domestic tasks and general perception of women (that politics is always dirty and pure masculine sphere) are some of the many obstacles described to the advancement of women in being heard or being involved in politics.
Women will only get empowerment in politics if there are reservation for them in politics. In order to overcome the social barriers, the voices and roots of women must be activated and heard in politics
Naema Ali Abdullah
For the equal participation of women in policy-making, effort must be put into promoting gender fair government policies to increase participation of women such as legislative measures.
Many countries have adopted some kind of quota system, during the elections to the parliament there are some seats that are reserved for women only, in order to level the playing field and enable women to enter this male-dominated field.
The quota system was one of the biggest contributors towards increased political representation, which operates in more than 120 countries. The basic purpose of the quota system is to promote participation in women's government, in order to involve women in politics. The quota is applied temporarily to battle the barriers to women's political participation and to remove them.
Quota system
Many developing countries in the world have ensured quota at national or sub-national level so that gender equality can be ensured. In many developed countries, political parties have voluntarily adopted quota, as women is very important in political empowerment.
Women will only get empowerment in politics if there are reservation for them in politics. In order to overcome the social barriers, the voices and roots of women must be activated and heard in politics.
Efforts to enhance women's political participation have shown progress in the past two decades. Although this progress was somehow slow, girls and women today have a right to engage in civil society, vote in elections, be elected to government office, serve on boards, and make their voices heard in any process that will ultimately affect them, their families, and their communities.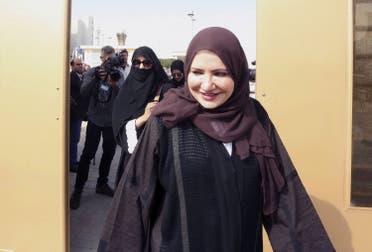 Women are no longer lag behind men as a party members or campaign activists. On the contrary, they are competing with men as candidates running for legislative office; as elected members and leaders of local councils, regional assemblies, national parliaments and the European Parliament; as members of the judiciary and top civil service; and in the highest positions as cabinet ministers and heads of government and state.
Rwanda, was One of the most fascinating developments in African politics was a part of increase in women's political participation, they has the highest number of women parliamentarians in the world with 64 percent of seats held by women.
Historic year
This is a historic year for women running for political office. Women made history in America, with a record-breaking number of women winning seats in congress; at least 92 had won in the house and 10 had won in the senate (joining 10 already in the upper chamber) for a total of 112 women – the largest number of women to serve in congress at one in history. (The previous record was 117).
Women with young children are putting their motherhood front and center in their campaigns; and America elected both the first Muslim-American woman and first Native-American woman to Congress.
There are many reasons why women's participation in politics is the key to good governance. Experts say women are a key to the new breed of politicians who offer the opportunity for democracy. In addition, studies show that increasing women's participating in politics leads to investments in education and companies by allocating budgets to health and education. Furthermore, women in positions of authority tend to resolve national crises without need to resorting to violence, advocate for social issues that benefit all.
Women's political participation in electoral processes require targeted support to overcome gender discrimination. Key strategies for enhancing gender balance in electoral processes include: working with political parties to promote gender sensitive policies and practices to foster women's leadership; targeted outreach and support for women to register to vote and safely access polling stations; guarantee of protection from election related violence and harassment; the use of quotas and temporary special measures to increase women's representation; effective technical and financial support to women candidates and political leaders; and engagement of male champions for women's empowerment and gender equality.
As the most famous saying said by the Pandit Jawaharlal Nehru "To awaken the people, it is the women who must be awakened. Once she is on the move, the family moves, the village moves, the nation moves". Investing in girls' and women's right to political participation is a necessary step to achieving global gender equality and an effective democratic governance.
___________________________
Naema Ali Abdullah is a Yemeni writer based in Somalia.