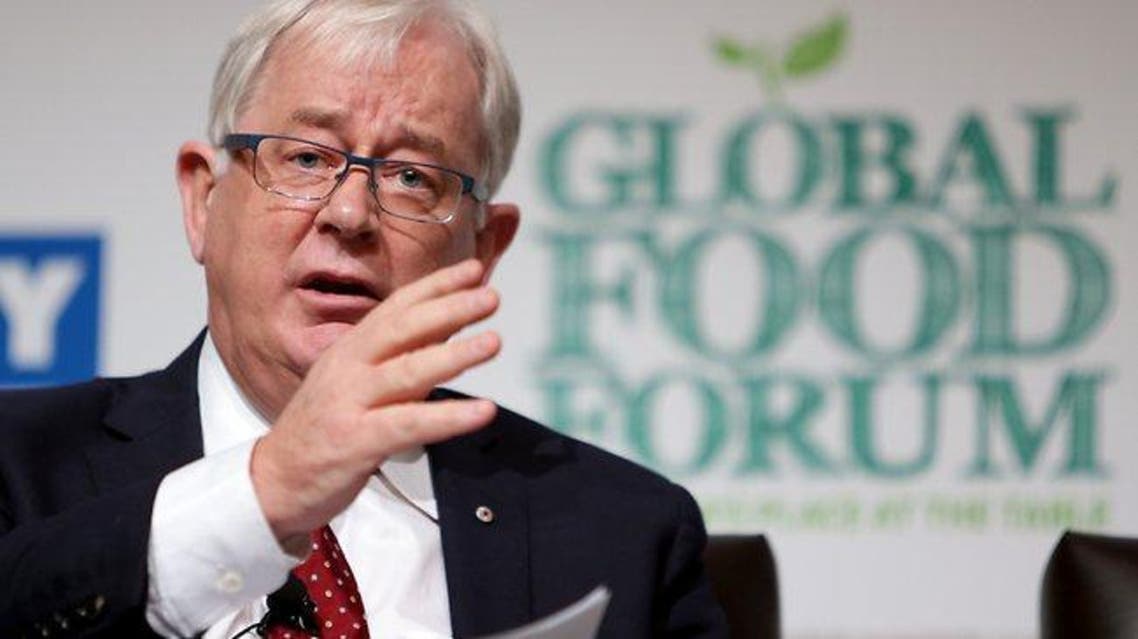 Minister: Australia-UAE trade growth seen 'doubling'
Australian trade minister expects $6.4bn trade between the two countries to expand at double the rate of previous years
The $6.4 billion trade between Australia and the UAE is set to grow at double the rate of the last ten years, a senior minister told Al Arabiya News.
Stronger aviation links between the two countries have marked a "game-changer" for trade, and are forecast to spur higher growth in the future, said Andrew Robb, the Australian Minister for Trade and Investment.
"I would take the [growth rate] over the last ten years and double it. That's what's in prospect because of that change," he told Al Arabiya News.
READ ALSO: Australia to push Qantas stake sale in talks with Dubai's Emirates
Sultan bin Saeed al-Mansoori, the UAE Minister of Economy, said trade between the UAE and Australia stands at "more than US$6.4 billion".
Between July 2011 and June 2012, that figure stood at A$5.9 billion (US$5.54 billion), according to media reports.
The relationship between the two countries as "very warm on all levels, political and economic," al-Mansoori said, saying that he sees trade ties growing.
The ministers spoke on Sunday at the opening the Australia Unlimited event in Dubai, a promotional campaign aiming to attract more Arab investment in the country.
"It is a very genuine effort to show Australia's commitment to taking the relationship with the Gulf states to a new level. It's Australia's largest-ever promotional campaign hosted in the region," Robb said.
"The priority sectors that we are looking at in these few days are food, agri-business, infrastructure, energy… major events, investment, education and tourism."
Trade opportunities had been "turbocharged" by aviation links between the UAE and Australia, Robb said.
"We're now just two short of 100 flights a week between Dubai and Australia," he said.
In Dubai, there are 10,000 registered Australian residents, and 300 Australian companies, he added.
The Australian promotion will extend to other regional countries including Saudi Arabia, Oman, Kuwait and Morocco.
READ ALSO: Australia to push Qantas stake sale in talks with Dubai's Emirates
Robb said there was an A$700 billion ($657.62 billion) infrastructure deficit in Australia, in terms of projects in need of financing.
This includes maintenance of existing infrastructure and "a host of new road, rail and port" projects.
"The investors from the Gulf states, from Australia's point-of-view, have been typically ideal investment partners," Robb said.
He highlighted the potential for investments from Middle Eastern sovereign wealth funds (SWFs), although did not elaborate on any specific talks.
Food also represents a strong possibility for foreign investment, the minister said. "We can double the output of Australian agriculture with the sort of investments I'm talking about," he said.