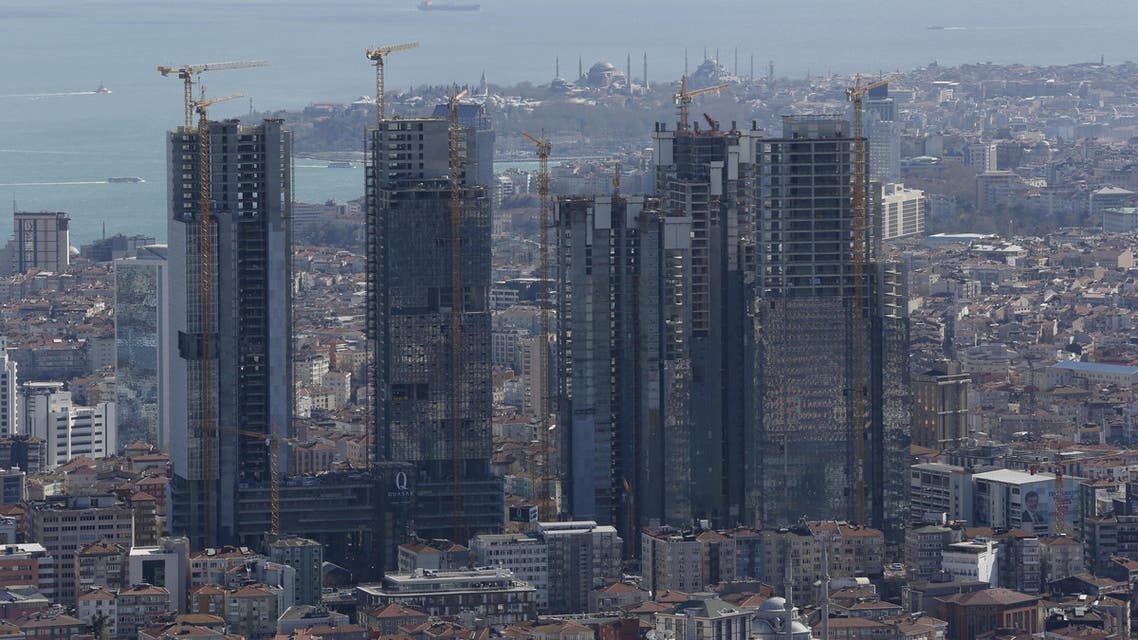 Turkey aims at luring foreign investment from Gulf region
Turkey aims to gain 80 billion U.S. dollars annually in foreign investments
The second International Investment Summit held in Istanbul between April 29-30 gathered international investment funds and investors from Qatar, Saudi Arabia, Kuwait and the United Arab Emirates, in total managing about 1.5 trillion dollars of Gulf investment funds.
Making the inauguration speech of the summit, Turkey's Science, Industry and Technology Minister Fikri Işık stated that Turkey is making huge efforts to facilitate foreign investments over the last decade, both for encouraging them to make joint ventures with the domestic firms and also investing jointly in third countries.
"Not a single foreign company has lost money in making long-term investments in Turkey," Işık said, asking Gulf investors to consider also manufacturing based on R&D and innovation.
During the Summit, Saudi Arabia's Al-Bassam Group and Saudi Sumou Holding announced their plan to jointly set up a new fund of about one billion dollars for Turkey's real estate market, in cooperation with Turkish state companies active in the construction sector.
Besides that, in a move to get in Turkey's education sector, Saudi Economic and Development Company (SEDCO) recently announced its decision to buy 50% stake in a company running 63 private schools in Turkey under the name of Mektebim Koleji.
Last year, Turkey has attracted about six billion U.S. dollars of foreign direct investment, while the country aims to reach 80 billion U.S. dollars annually and to rank among the 10 biggest economies by 2023, the centennial of the foundation of the republic.
Foreign investments from Gulf countries are reported to go beyond 30 billion dollars over the last decade.
Experts interviewed by Al Arabiya News underline the importance of having a stable climate with proper rule of law in attracting Gulf investment in Turkey.
Having an average of 5% of economic growth between 2003-2014, Turkey improved its macroeconomic stability under the AKP government over the last twelve years, with structural reforms in banking sectors, healthcare system, public finances, as well as a legislation on foreign direct investment harmonized with global standards.
Kerem Göğüş, the founder of Göğüş Real Estate based in Istanbul, has been working with the clients from the Gulf countries for seven years.
"They are interested in residence projects in Istanbul and Ankara. There is an increased interest in recent years from Gulf capital in the real estate sector in Turkey, especially with the ever-growing publicity conducted by the government and its agencies," Göğüş told Al Arabiya News.
Göğüş also noted that the political stability is a key factor for Turkey, the 18th largest economy in the world and the seventh in Europe, to sustain these investments.
"I assume that at least half of these investments will be withdrawn if foreign investors detect any sign of instability either in politics or economy," he added.
Ahmet Kayhan, CEO of Reidin, a Dubai-based international information and research company focusing on emerging markets, says Turkey is still one of the most promising emerging markets, with its location, demographics, high growth economy and undervalued businesses compared to similar markets around Europe and Asia.
Reidin has also a research and technology center based in Istanbul. The company deals with institutional investors and banks, family offices and government entities in the fields of real estate and residential and office markets.
"Unfortunately," Kayhan says, "not only for the GCC funds but also for any other foreign direct investment funds there are not many investment products available that would be attractive enough to balance to risk and invest more."
"We lack hedging tools against currency risk, asset backed securities with an open window to secondary markets and culture of dealing with foreign investors on constant basis. So far I think Turkey has not done well considering the opportunities exist but I believe it's on the right track as long as the politics don't interfere," Kayhan told Al Arabiya News.
Kuveyt Türk, the Turkey-based Kuwaiti Bank, assists Kuwaitis in buying property in Turkey, while so far Kuwaiti investors have placed about two billion dollars in Turkey, mainly in real estate.
However, Gulf capital does not restrict itself with the real estate sector, but expands its investment choices to a wide range of sectors.
On the sidelines of his official visit to Kuwait on April 28, Turkey's President Recep Tayyip Erdogan announced that Turkey and Kuwait might take steps in joint investments in defense industry, while he also suggested that Turkey cooperates with the Gulf nation in the construction and banking sectors.
The Abraaj Group, a leading investor operating in global growth markets, has been present in Turkey with an on the ground team since 2007. Over this time, Abraaj has made investments in Turkey across a range of sectors including in healthcare, fast-moving consumer goods, online retail and oil and gas services, and has deployed more than $860 million in the country.
Considering Turkey's high internet penetration as well as a growing consumer preference to shift to online based retail, Abraaj recently announced an investment in Hepsiburada.com, an online retail leader in Turkey which is the most visited retail website in the country with over 1.5 million customers per year.
The investment will be used by Hepsiburada to accelerate the rapid expansion of its market leading e-commerce operations in Turkey, including a custom-built, state-of-the-art fulfilment center.
Speaking to Al Arabiya News, Selcuk Yorgancioglu, Partner and Regional Head for Turkey and Central Asia said, "Domestic demand in Turkey has been buoyed by a middle class that is young, aspirational and has high purchasing power."
"With exports to Africa, Asia, and Latin America growing twice as fast as exports to Europe and North America over the last decade and many market leaders in Turkey expanding internationally, there is an exciting opportunity to build not just national champions but also strong regional businesses," Yorgancioglu added.
"This has been our experience in Turkey, but also across our global platform, which makes us ideally placed to partner with well managed and entrepreneurial businesses who are seeking growth capital for the next stage of their trajectory," he noted.