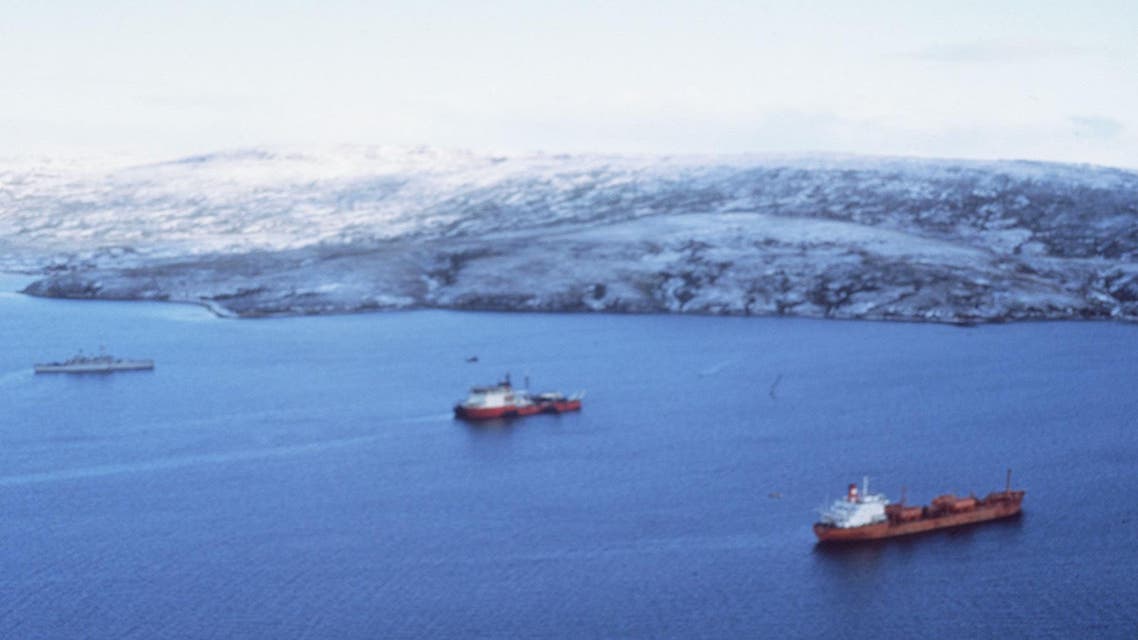 UK and Argentina agree joint steps on Falklands in win for diplomacy
Argentina claims sovereignty over the British-run islands it calls Las Malvinas, and the issue has strained relations for decades
Britain and Argentina have agreed to work together towards removing measures restricting the oil and gas, shipping and fishing industries around the disputed Falkland Islands, both countries said on Wednesday.

Argentina claims sovereignty over the British-run islands it calls Las Malvinas, and the issue has strained relations for decades, culminating in a war in 1982.

Tensions flared last year, but Britain has been keen to improve relations since pro-business Mauricio Macri took over from Cristina Fernandez as Argentina's president in December.

"In a positive spirit, both sides agreed to set up a dialogue to improve cooperation on South Atlantic issues of mutual interest," said a joint communique by both countries.

"In this context it was agreed to take the appropriate measures to remove all obstacles limiting the economic growth and sustainable development of the Falkland Islands, including in trade, fishing, shipping and hydrocarbons," it said.

The communique was agreed following a series of meetings in Buenos Aires between Macri, Foreign Minister Susana Malcorra and Alan Duncan, Britain's minister of state for Europe and the Americas.

Britain said the discussions that had taken place did not affect the sovereignty issue and Britain remained clear in its support of the islanders.

The Falklands are inhabited by about 3,000 people, the overwhelming majority of whom say they wish the islands to remain a British overseas territory.

"The UK and Argentina have a broad relationship that goes beyond our differences," Duncan said in a statement.
"It's clear to me that Argentina is open for business. The measures agreed today demonstrate we can make progress through dialogue."

The last bout of serious tension over the Falklands came in June last year, when an Argentine federal judge ordered the seizure of millions of dollars' worth of assets owned by drillers operating in the Falklands area.

This did not halt oil exploration, although efforts have been scaled down in recent times due to low oil prices on international markets.

The joint communique also said that both sides supported a project to use DNA to identify unknown Argentine soldiers who perished in the war and are buried on the islands. Discussions on that issue would continue in Geneva with input from the International Committee of the Red Cross.

Both sides also agreed that additional flights would be established between the Falklands, which are located about 435 miles off the coast of Tierra del Fuego in southern Argentina, and third countries in the region.