The strategic Red Sea shipping lane of Bab al-Mandeb, in addition to the Strait of Hormuz is considered one of the most important trade routes in the world for oil tankers, as it connects between the Red Sea and the Arab sea through the coastal lanes of Yemen, Djibouti and Eritrea.
In the wake of halting Saudi oil shipment through Bab al-Mandeb following the Houthi militias attack on Wednesday on two Saudi oil tankers, the Kingdom still has another option represented by the major oil terminal in Ras Tanura - also home to the country's largest refinery - on its eastern coast.
This route connects with west of Saudi Arabia, transmitting oil to Yanbu, a port city on the Red Sea coast of western Saudi Arabia, thus diverting the shipping from Bab al-Mandeb and ensuring that Saudi crude reaches European markets. The major oil terminal connecting between east and west Saudi Arabia is capable of transmitting five million barrel per day of Saudi crude oil.
Perhaps this option is what eased the reaction of oil markets on Thursday after the Saudi announcement of a temporary suspension of oil exports estimated at two million barrels through Bab al-Mandeb, at a time when the world market is oversupplied due to the reduction of supplies from a number of major producers, in addition to expectations of the impact of the re-imposing of US sanctions on Iran, on the global supply.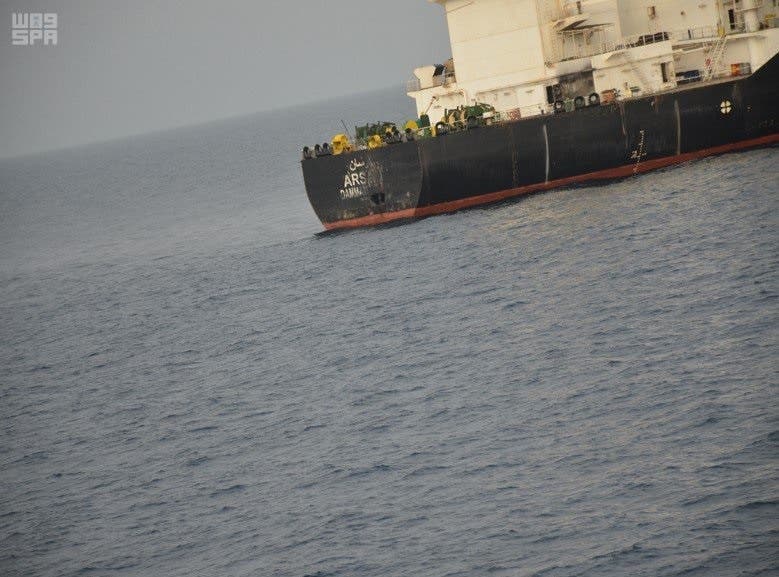 How oil markets reacted?
Brent futures rose on Thursday 59 cents to $74.52 a barrel extending their rally into a third day but falling from a 10-day high in earlier trading. US West Texas Intermediate (WTI) crude futures were up 6 cents at $69.36, hovering around Wednesday's closing level.
A complete shutdown of Bab al-Mandeb lane will force oil tankers from Saudi Arabia, Kuwait, United Arab Emirates and Iraq to make a U-turn from the Southern tip of the African continent or what is known as "the Cape of Good Hope," which will initially makes it longer in time for shipments to reach their destinations and more expensively and consequently oil prices in the global markets will rise.
4.8 million barrels per day
The Bab al-Mandeb waterway will allow Gulf and Iranian oil shipments to the European markets, either through the Suez Canal or the SUMED pipeline which connects the Red Sea through Egypt.
According to the US Energy Information Administration, an estimated 4.8 mln bpd of crude oil and refined petroleum products flowed through Bab al-Mandeb waterway in 2016, around 2.8 mln barrels went north towards Europe, while the other two million barrels went from Europe towards the Middle East and Asia.
Bab al-Mandeb is considered an important trade routes for European oil shipments to reach the global oil markets. But in comparison, the Strait of Hormuz is considered more important due to the volume of oil shipment that flow through it and which is estimated at around 18 million barrel per day according to figures released in 2016.
The Iranian Revolutionary Guards has repeatedly threatened to close it down in response to any sanctions by the United States, which will limit Iran's oil shipments.
Temporary effect

Oil expert Kamel al-Harbi said in an interview with Al Arabiya news channel that the importance of Bab al-Mandeb is that it save time and cost.
He added that the Gulf states will rely temporary on using the Cape of Hope waterway, and this will have a temporary effect. But in case supply is dropped, then Europe will use the trading reserve of oil.
Kuwait studying whether to halt oil exports
Kuwait is studying whether to halt oil exports through Bab al-Mandeb strait, an oil official said, after Saudi Arabia said it was suspending all crude shipments through the Red Sea lane following an attack on two of its tankers.
"All options are possible but there is nothing confirmed so far," Badr al-Khashti, chairman of Kuwait Oil Tanker Company (KOTC), told Reuters, adding no decision had been taken.