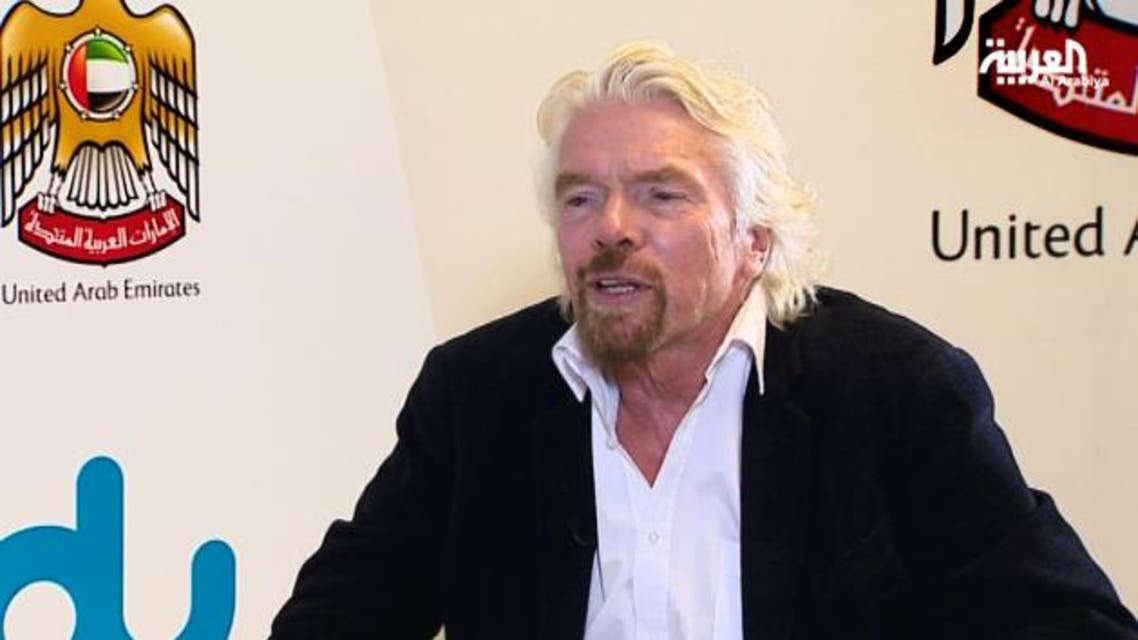 Virgin Atlantic eyes capacity boost on Dubai flights
British airline looks at bigger planes or more flights for Gulf route, founder Richard Branson says
The British airline Virgin Atlantic plans to increase capacity on its service to Dubai following the UAE Government Summit in Dubai.
The billionaire British entrepreneur launched Virgin Atlantic in 1984, and the airline rapidly expanded from offering routes purely to the United States. It said last week it was dropping flights to Australia, saying its route between Hong Kong and Sydney is no longer financially viable.
Branson said the decision was due to "massive losses" on the route.
"I suspect that it carried on for too long, and that's always a danger," he said.
"The Australian dollar has weakened dramatically. We lost something like 10 million dollars last year and we're facing similar losses this year… If the Australian dollar strengthened again, that would make a big difference. But for the foreseeable future, it's unlikely [we will relaunch operations there]."
One of the more outlandish plans Branson has is to take his 'space tourism' Virgin Galactic model to commercial air travel – something that could see his business empire relaunch routes to Australia.
"Hopefully we'll be back one day," he said. "One day, we hope to be flying with Virgin Galactic to Australia. That's the ultimate end-game for Virgin Galactic."
Flying a Virgin Galactic spacecraft between London and Sydney would take about two and a half hours, according to media reports.
"Obviously if we could fly to Australia in a couple of hours, that would give us a massive advantage over anybody else. That would be a nice way of coming back again," Branson said. "I would say that Virgin Galactic point-to-point travel would be about 12 years away."
In an interview with senior Al Arabiya reporter Maya Jureidini, Branson said it may one day be possible to travel between Dubai and Australia in an hour on Virgin Galactic flights.
A total of "700 or 800 people" have so far bought tickets to travel into orbit on Virgin Galactic, he added.