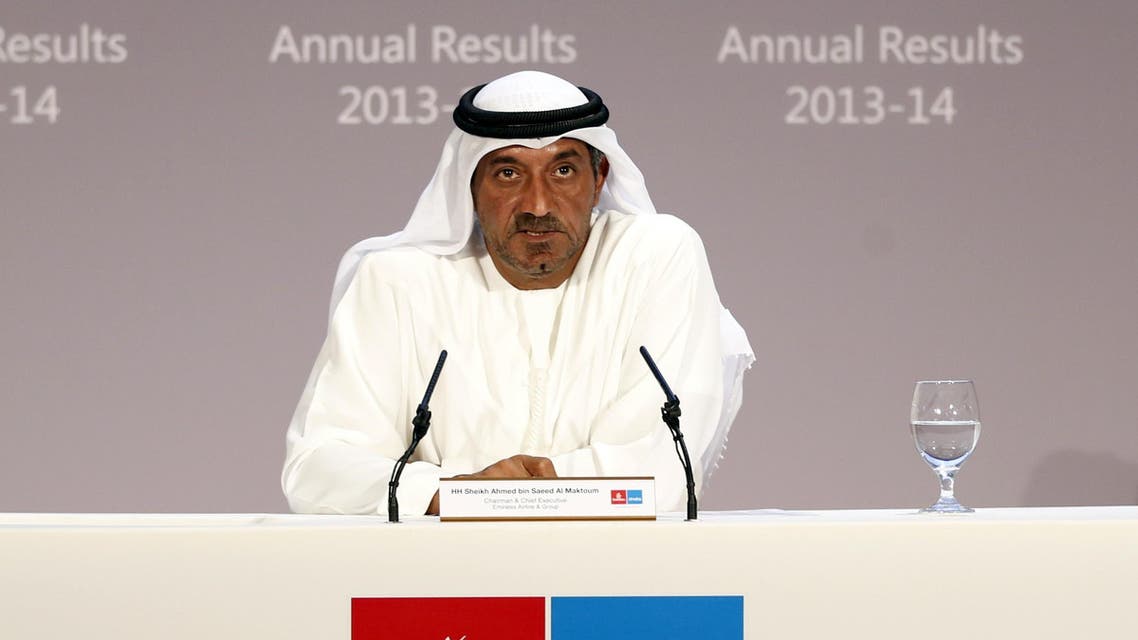 Emirates says it earned $1.1B in last fiscal year
The Dubai government-backed carrier says the profit for the financial year represented a 32-percent increase over the previous year
The Middle East's biggest airline Emirates said Thursday it earned $1.1 billion during the last fiscal year as it significantly boosted capacity with the addition of two dozen new planes.

The Dubai government-backed carrier said the profit for the financial year represented a 32-percent increase over the previous year.

Revenue for the period rose 13 percent to $23.9 billion.

Emirates, along with smaller Gulf rivals Etihad Airways and Qatar Airways, is rapidly expanding. It uses its desert hub in Dubai as a major transcontinental transit hub.

Sheik Ahmed bin Saeed Al Maktoum, the company's chairman and CEO, acknowledged growing competitive pressures. He also said a major runway overhaul recently started at its Dubai hub would prove challenging as it forces the airline to temporarily reduce its flight numbers. But he said the carrier remains poised for further growth.

"We are moving into the new financial year with confidence and a strong foundation for continued profitability," he said.

The earnings covered Emirates Group, which includes the airline itself as well as the related Dnata ground and travel services business.

Emirates took delivery of 24 new wide-body planes during the fiscal year, including 16 of the double-decker Airbus A380 aircraft and eight of two different types of Boeing's 777 model.

It has a total of 217 aircraft in its fleet, most of them larger, long-haul models.

Passenger numbers over the year jumped 13 percent to 44.5 million hauled.

Among the new destinations it added over the past financial year were Boston, Kabul, Stockholm and Kiev.

Emirates' financial year runs through March 31.