Airliner of the future? UK firm shows windowless plane concept
According to the conceptual designs, passengers are surrounded with large, lightweight displays which form around the cabin's interior
A UK tech firm has displayed its concept for what the next generation of passenger jets could look like – with the small, porthole-style windows ditched in favor of full-length interactive screens.
According to the conceptual designs, passengers are surrounded with large, lightweight displays which form around the cabin's interior, displaying images of the outside world from exterior-mounted cameras, London-based daily the Guardian reported on Sunday. Passengers would also be able to use the screens to check their email or browse the internet.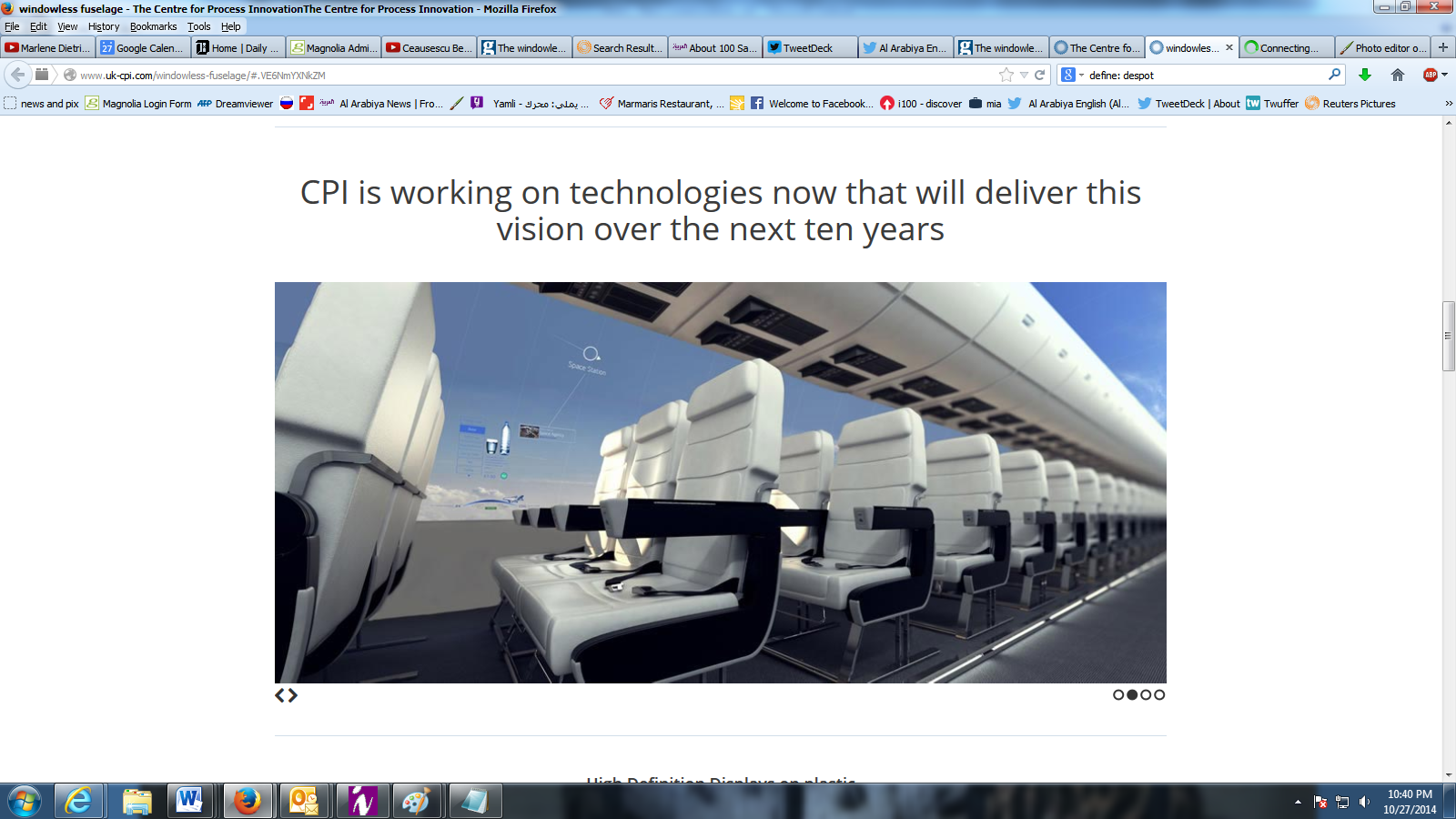 The concept was created by the Centre for Process Innovation, an organization which works with companies to develop new products.
In addition to the concept's re-imagination of passenger flight, the use of screens rather than heavy windows allows carriers to save money on costly aviation fuel - every 1 percent reduction in an airliner's weight leads to a saving in fuel of 0.75 percent, according to the CPI.
Real saving
With today's passenger jets all fitted with windows, the fuselage of the plane needs to be strengthened – a process that would no longer be required, the CPI's Jon Helliwell told the Guardian.
"Let's take all the windows out – that's what they do in cargo aircraft – what are the passengers going to do? … it's only really the people that are sitting next to windows that will suffer."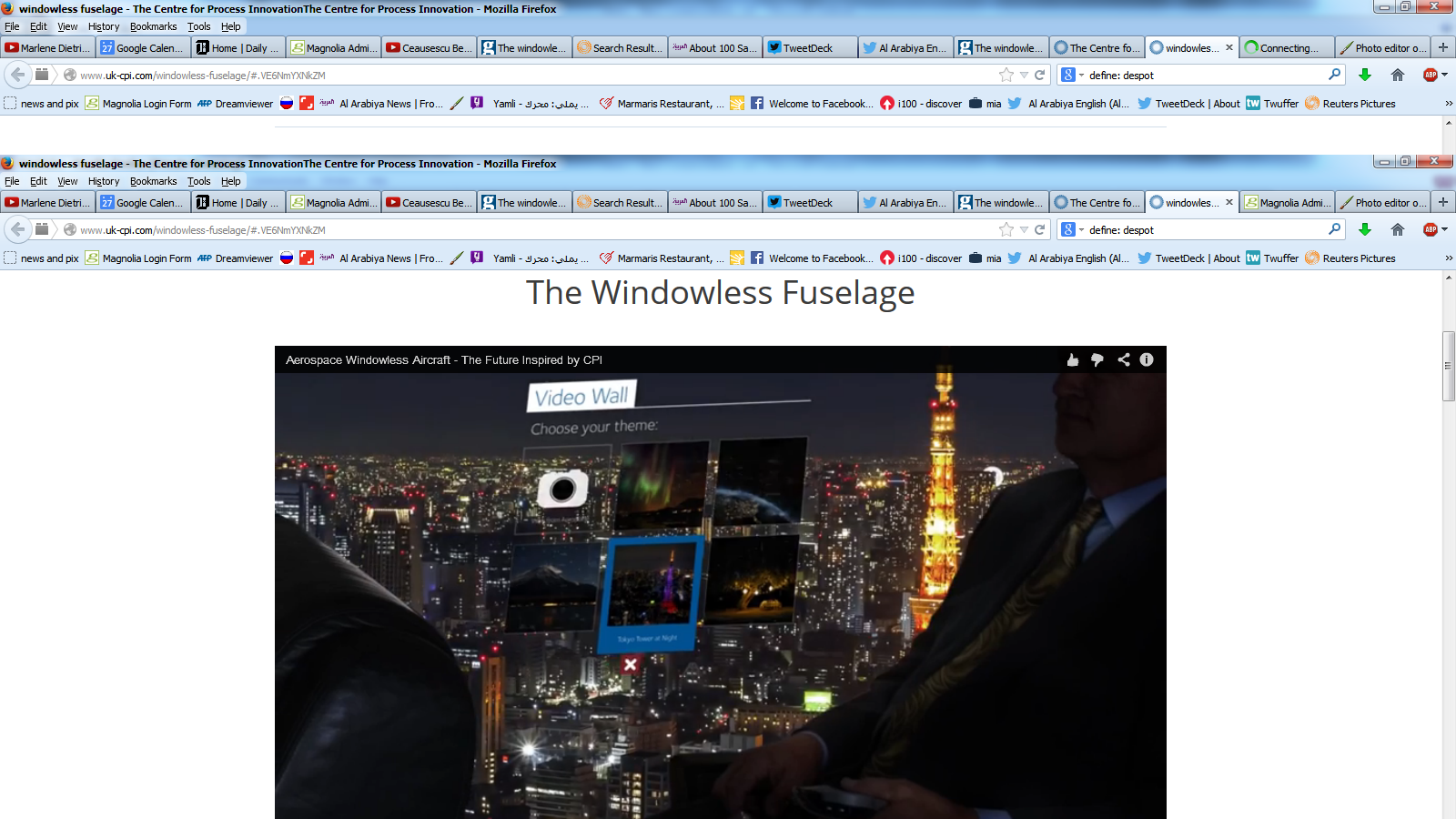 The proposed screens – which would changing in accordance with the direction of passengers' eyes, would be made from organic light-emitting diodes (OLEDs.) But with current technology, the displays are known to be both expensive and sensitive to moisture. As a result, OLED screens are usually enclosed behind inflexible glass, the Guardian reported.
However, with newer technology allowed flexible screens, OLEDs will soon be suitable displays to fit the rounded contours of an aircraft fuselage, Helliwell said.
CPI expects the concept to become a reality within 10 years, according to its website.