Turkish Airlines says plans $3.74 billion investment in 2015
More than $3 billion worth of that will be allocated to expanding its fleet, which stood at 261 aircraft at the end of 2014
Turkey's flag carrier Turkish Airlines said on Wednesday it plans about $3.74 billion worth of investment this year, including spending plans by its subsidiaries.

More than $3 billion worth of that will be allocated to expanding its fleet, which stood at 261 aircraft at the end of 2014, the company said in a presentation distributed at a news conference.
The airline is also in early stage talks with Malaysia Airlines over leasing aircraft, the flag carrier's board chairman Hamdi Topcu told reporters.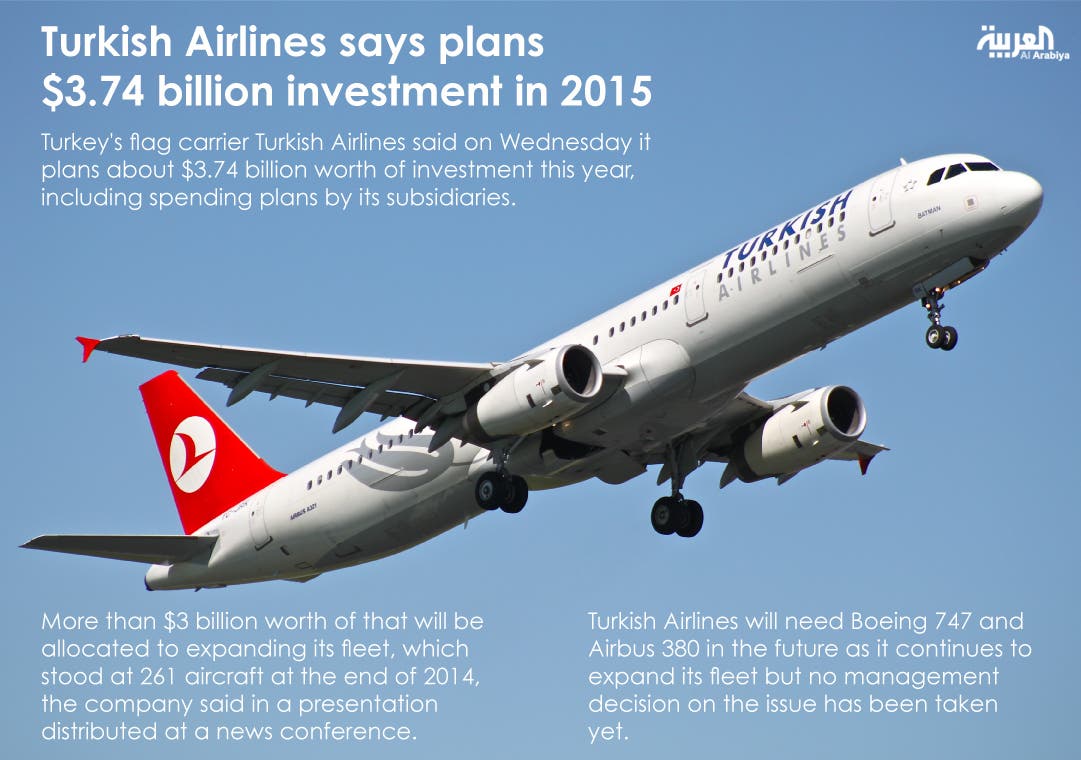 Topcu also said the carrier was in the final stages of a planned bond issue to diversify its aircraft financing sources, and the issue is expected to be completed in first half of 2015.
Turkish Airlines will need Boeing 747 and Airbus 380 in the future as it continues to expand its fleet but no management decision on the issue has been taken yet, Topcu added.