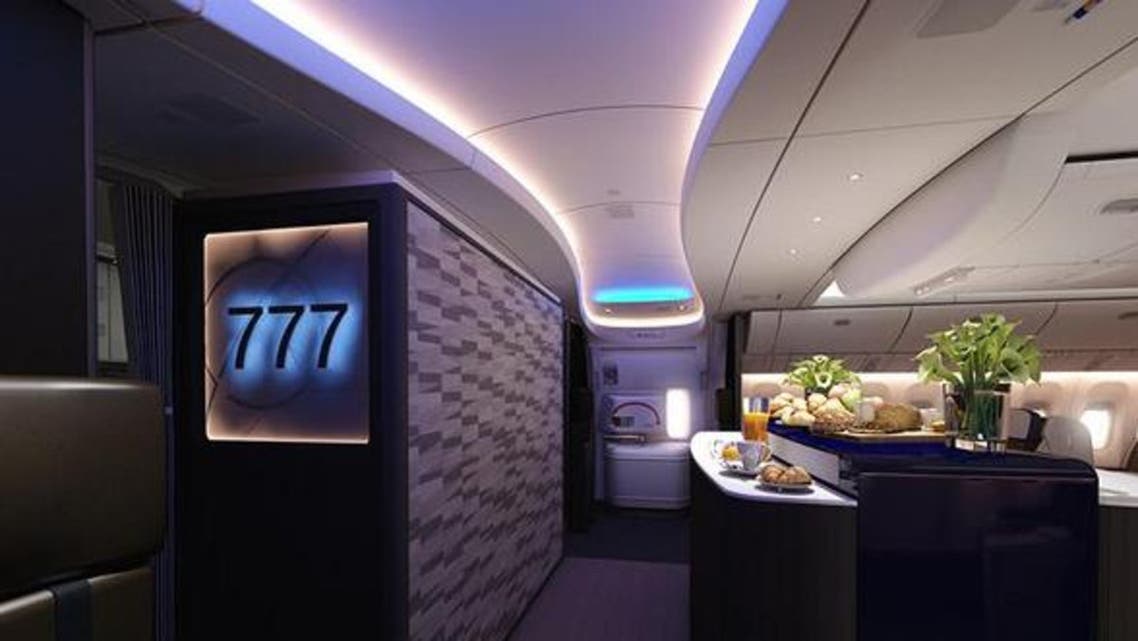 New Saudia airliner offers 'best seat in the world'
Saudia achieved a rare feat on Friday when its first non-stop flight from Los Angeles touched down at the King Khalid Airport
Saudi's flagship carrier Saudia achieved a rare feat on Friday when its first non-stop flight from Los Angeles touched down at the King Khalid International Airport in Riyadh.
An official said "An ultra-modern Saudia Boeing B777-300ER will be making this historic flight taking more than 16 hours, one of the longest flights in commercial aviation today."
Saudia's director general Saleh al-Jasser was quoted by the kingdom's Alriyadh newspaper as saying that the business class on the Saudia Boeing B777-300ER has just 30 lie-flat seats to ensure maximum comfort for its passengers.
Saudia has been lauded by offering economy class seats with the above-industry standard 34 inches of pitch and headrests with adjustable padded wings that mean the passenger won't find themselves dozing off on a neighbor's shoulder.
The real treat, though, is airline's much vaunted articulated movement system, which adjust passengers' seats automatically depending on their posture and body movements.