For many airlines, Egypt's Sinai likely to remain off-limits: analysts
While Egypt and Russia dismiss growing fears that a bomb downed the Airbus A321, some countries and airline firms seem to be taking no chances
For many carriers, airspace over Egypt's unstable Sinai peninsula could remain out-of-bounds for some time, analysts said, while an investigation continues into the crash of a Russian airliner on Saturday that killed all 224 people on board.
While Egypt and Russia dismiss growing fears that a bomb downed the Airbus A321, which was en route from the Egyptian resort city of Sharm el-Sheikh to St. Petersburg, some countries and airline firms seem to be taking no chances.
Several Middle Eastern and European airlines have said they will no longer fly over the peninsula until further notice.
Two analysts have drawn close comparisons with a Malaysia Airlines airliner that was shot down over war-torn Eastern Ukraine in July last year.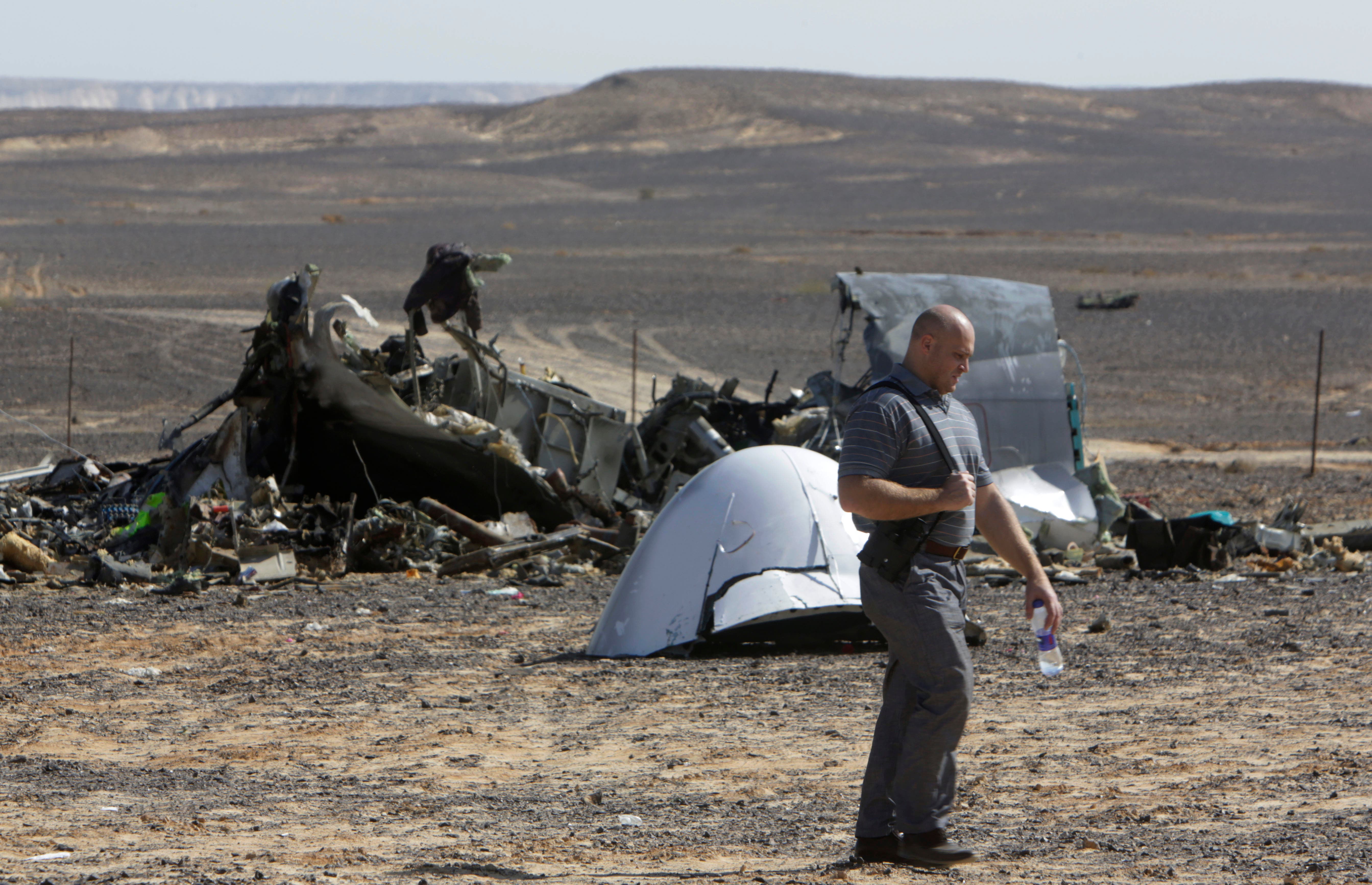 Carriers running flights into Sharm el-Sheikh "will examine their routing," said Frantz Buch Knudson, an aviation director at Copenhagen-based engineering consultants Ramboll. "There are [still] no flights over Eastern Ukraine, even though it's more peaceful now than it was half a year ago."
Saj Ahmad, chief analyst at UK-based StrategicAero Research, said that as "airspace around Ukraine is and still is avoided in the wake of the MH17 crash, the same will prevail over Sinai as it is in Syria and northern Iraq."
Emirates, Qatar Airways, Lufthansa, Air France-KLM, and low cost UAE carriers Air Arabia and flydubai have all rerouted their flights and will not be flying over Sinai until investigations have shown it is safe to do so. Ireland's aviation authority also ordered Irish carriers to not fly over the peninsula.
Qatar Airways said the decision was made "out of an abundance of caution" until more evidence and information is disclosed about the reasoning behind the crash.
However, Abu Dhabi-based carrier Etihad Airways said it will continue to fly over Sinai since there is "no evidence to suggest any ulterior motive in the tragic crash."
London-based budget carrier EasyJet gave passengers who no longer wanted to fly to the resort city the choice of taking an alternative flight or a voucher.
"The safety of our customers and crew is our highest priority," an EasyJet spokesman said to UK daily The Guardian.
Late on Thursday, France and Belgium advised their nationals against all non-essential travel to Sharm el-Sheikh.

The ministry said only "a few dozen" French citizens are currently in Sharm el-Sheikh.
Despite Egyptian President Abdel Fattah al-Sisi's visit to UK Prime Minister David Cameron in London on Thursday, where they discussed common interest in working together to protect foreign tourists, the UK has suspended flights to and from Sinai.
British Airways has not yet stated whether it would be rerouting their flights.
The carrier said it would be "exercising caution."
Stranded
As a result of the decisions, thousands of European tourists – who travel to Sharm el-Sheikh for the search of winter sun - are stranded in the Red Sea resort.
Egypt's tourism minister said he had heard from tour operators that the crash was affecting bookings by Russian tourists to Egypt, but he voiced confidence that the industry could recover quickly.

"There were some cancellations from the Russian market. Future bookings are slowing down from Russia," he told Reuters.
Egypt has said there was no evidence a blast brought down the plane despite the security questions. Its authorities have stated that flights were continuing to arrive in the resort city of Sharm al-Sheikh's airport, with 23 set to land on Thursday from Russia, eight from Ukraine, three from Italy and two from Saudi Arabia, in addition to 22 domestic arrivals.

Tourism is a major source of hard currency in Egypt and is vital to secure its economic recovery. However, the key industry has taken a hit since the 2011 revolution that ousted longtime leader Hosni Mubarak and unrest since then.

(With Reuters)