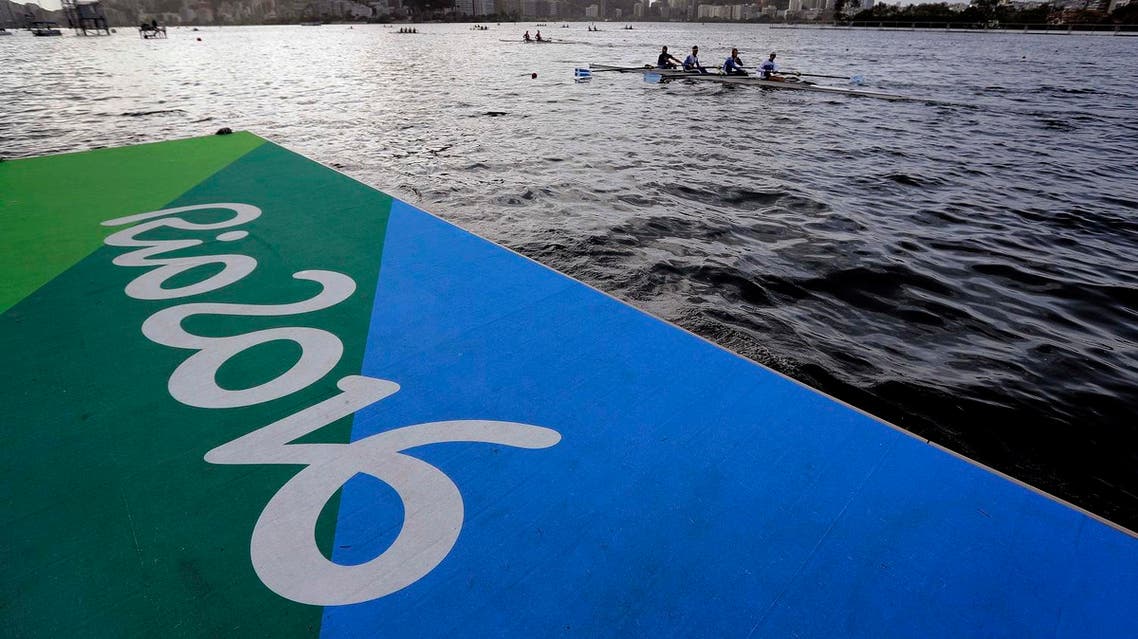 Rio Olympics score highly with GCC travelers
Analyzing flight searches on Wego.com shows that GCC residents are keen to travel to Rio for the 2016 Olympics
Analyzing flight searches on Wego.com, the leading travel search site in the Middle East and Asia Pacific, shows that GCC residents are keen to travel to Rio for the 2016 Olympics.
"The Games begin on Aug. 6, and analyzing data on www.wego.ae and sa.wego.com has shown an approximate 400-500 percent increase in interest in flights to Rio from the GCC," said Mamoun Hmedan, Managing Director of Wego Middle East, North Africa and India.
"The majority of searches were for the period just prior to the onset of the Games, between July 31 and Aug. 5," Hmedan continued. "Saudi travelers recorded the highest number of flight searches to Rio, but there was also a sharp increase in searches from travelers from all over the UAE."
"While most travel intent appears to be early, around a week prior to the start of the Games, there have been a considerable number of searches continuing right up to the two days prior to the opening ceremony," said Hmedan.
However, it's not just the spectacle of the opening ceremony that is attracting travelers.
"Travelers in this region appear to be committed to enjoying as much of the Games as possible with return flight searches centered on Aug. 15, 16 and 22, so we can assume they intend to experience as much as possible," Hmedan explained.
"It's a long way to go from here so it's also possible that travelers intend to make the most of visiting Rio and take side trips to other locations in Brazil, made popular when they came under the spotlight during the 2014 FIFA World Cup," Hmedan added.
"Add on trips might possibly include Bahia, Sao Paulo, Ouro Preto, Olinda and Salvador. Brazil is an amazing destination and has a rich cultural history with a variety of African and European influences from one town to the next," said Hmedan. "It's worth exploring a little longer once you've seen your favorite Olympic events."
"Throughout Wego's core markets of the Middle East, Asia and India, we saw more interest in travel to Brazil for the FIFA World Cup, than for the Olympics. In fact, the GCC is the only region within our markets where we've seen such a spike in searches to Rio for this event," Hmedan observed.
From Saudi there's flight connections through Casablanca or Madrid, although Emirates has a daily service from Riyadh to Rio via Dubai. Etihad and Qatar also fly daily to Sao Paulo, with a connecting flight time of around two hours to Rio. A number of other airlines fly directly to Sao Paulo from Riyadh, including Air France and Ethiopian Airlines.
From Abu Dhabi you can fly LATAM Airlines with a daily codeshare service operated by Etihad to Sao Paulo. Daily services are also operated by KLM, Qatar and once a week with Royal Air Maroc. Dubai has a multitude of connections to Rio, with daily flights from Emirates, and a number of other carriers with the addition of a layover. LATAM Airlines also has a variety of services, with a short transit in Sao Paulo.
Wego.com provides award winning travel search websites and top ranked mobile apps for travelers living in the Asia Pacific and Middle East regions. Wego harnesses powerful yet simple to use technology that automates the process of searching and comparing results from hundreds of airline, hotel and online travel agency websites.
Wego presents an unbiased comparison of all travel products and prices offered in the marketplace by merchants, both local and global, and enables shoppers to quickly find the best deal and place to book whether from an airline or hotel direct, or with a third party aggregator website.
Wego was founded in 2005 and is headquartered in Singapore with regional operations in Dubai, Bangalore and Jakarta. Investors include Tiger Global Management, Crescent Point Group and SquarePeg Capital. Each month Wego sends flight and hotel booking referrals worth $1.5b to travel partners.