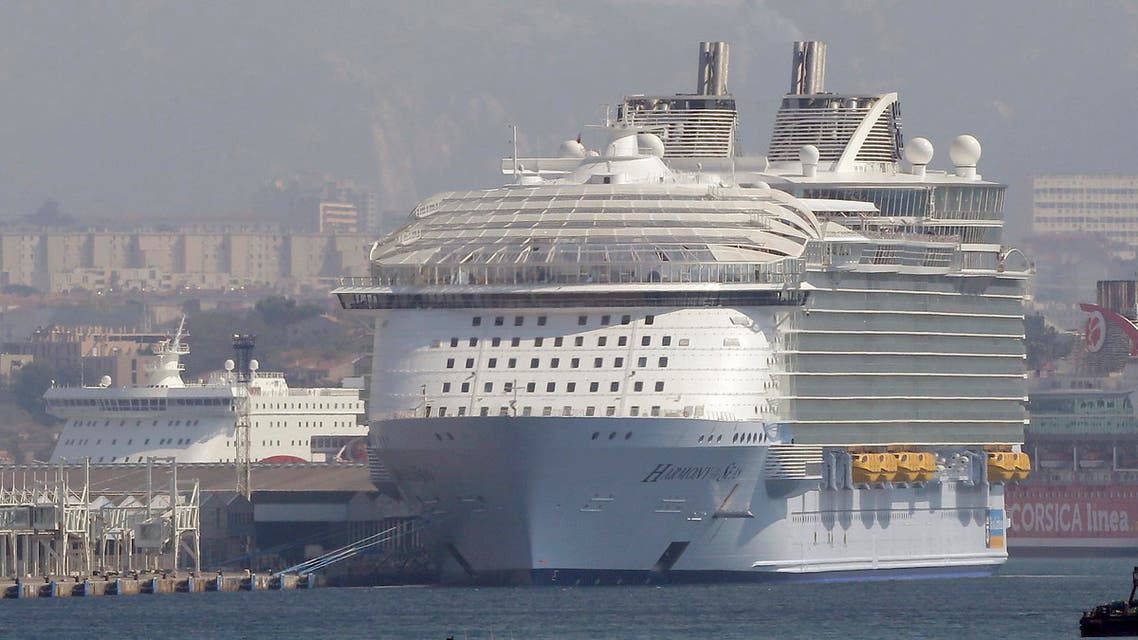 One killed in accident on world's biggest cruise ship
Harmony of the Seas has 16 decks and can carry more than 6,000 passengers and 2,400 crew
One person was killed and two were seriously injured Tuesday when a lifeboat became detached from the world's biggest cruise liner the Harmony of the Seas, which was docked in the French port of Marseille, emergency services said.
"One person is dead and four are injured, including two whose lives are in danger," a spokesman for the fire service told AFP.
The lifeboat "became detached" from the ship with five people on board, the spokesman said, but there was no immediate confirmation of reports that they had been taking part in a safety drill at the time.
The 120,000-tonne liner operated by Florida-based Royal Caribbean only just entered service in May.
At 66 metres (217 feet), it is the widest cruise ship ever built, while its 362-metre length makes it 50 metres longer than the height of the Eiffel Tower.
It has 16 decks and can carry more than 6,000 passengers and 2,400 crew.