Many Western and international media outlets have circulated maps illustrating the new route of Qatar Airways after several countries, including Saudi Arabia, the United Arab Emirates and Egypt, decided to close their airspace to Qatar and cut off diplomatic relations with Doha.
The Wall Street Journal published a picture of the new route of the Qatari aircraft, and another picture of the route to be flown if you decide to travel from Doha to Khartoum, where it is clear that the distance is more than Double what it was in the past.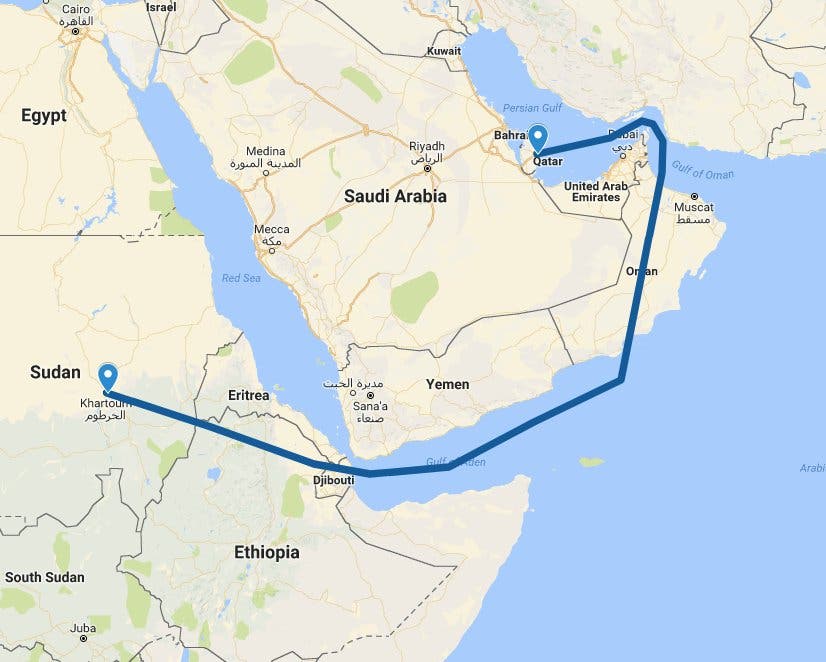 Washington-based economic and journalism analyst Joyce Karam published a similar map of Qatar Airways new route to show that Qatar has two airways only. One to the European continent, both of which are very long compared to the way it used to fly over the skies of Saudi Arabia.
The first way that the US economic analyst talked about is to fly over Iran, Iraq, Jordan, and the Mediterranean, and then reach the various destinations away from the Arabian Gulf, Egypt and Libya. The second route passes through Iran, Turkey, and other countries of the European Union.
If Qatari Airways are trapped in these two routes, Qatar Airways taxes will rise and the length of flights will change and become longer.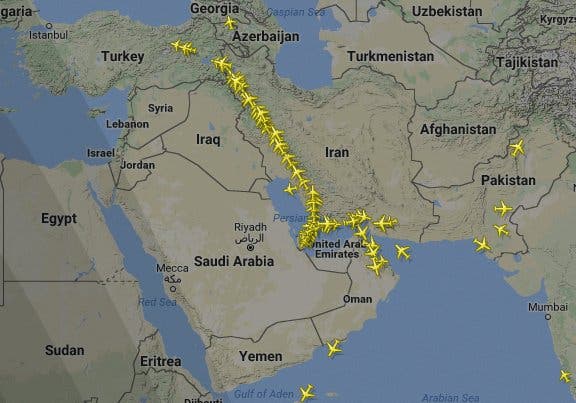 Doha is a major transit station for millions of travelers around the world. Last year, its airport used more than 37 million passengers. Some of them passed through Qatar and others were their final destination. A report by the British newspaper The Daily Telegraph reported that a million Britons traveling to or passing through Doha every year.