A shocking spate of massive loan scams in the past few weeks has not only delivered a crushing blow to India's banking system but has also smashed Indian Prime Minister Narendra Modi's anti-graft image to smithereens.
Seven back-to-back major malfeasant transactions totaling a staggering $3 billion (Rs 200 billion) by shifty enterprises since February 14 when the country's biggest Rs 140-billion fraud by billionaire Diamantaire Nirav Modi came to light have triggered calls for privatization of the 21 government banks which constitute 70 per cent of the banking system.
On March 28, as more skeletons worth Rs 7.72 billion tumbled out of the closet of yet another public sector lender, IDBI Bank, it became clear that state-owned banks, already sitting on a mountain of Rs 7.34 trillion of non-performing assets (NPAs), are riddled with corruption, cronyism and mismanagement.
Three-pronged attack
Even as the war of words over privatization of state-run banks escalated on March 30, the government, on its part, ruled out privatization as panacea for the ills of the public sector banks (PSBs) and has been attempting a three-pronged attack to pull them out of the holy mess--creating a new Insolvency and Bankruptcy Code, recapitalizing banks to the tune of Rs 2.11 trillion to protect depositors' money, and trying to get rid of the gargantuan NPAs.
Advocates of privatization, including veteran bankers and industry captains, argue that PSBs, which have witnessed a high level of stressed assets, bad loans and NPAs, have proved to be fairly inefficient compared to their private sector counterparts, now and then requiring capital infusion from the government by using tax-payers' money.
However, those against passing the baton to private players hit back saying PSBs have served the country well where a poor person could go and borrow money and that flaws in the banking system could be fixed by strengthening regulatory controls and improving governance.
Market share
It was Nandan Nilekani, Infosys chairman and architect of India's Unique Identification Number Aadhar project, who first ruffled some feathers by urging the government to privatize PSBs in the interest of tax-payers at the earliest as they were fast losing their 70 per cent market share.
Urjit Patel, head of India's apex bank, the Reserve Bank of India (RBI), himself made an indirect case for privatization during a university lecture in Modi's own home state of Gujarat when he said that government's ownership of PSBs "is not helping, and will not help", adding that RBI's regulatory powers over PSBs were weaker than those over the private sector banks.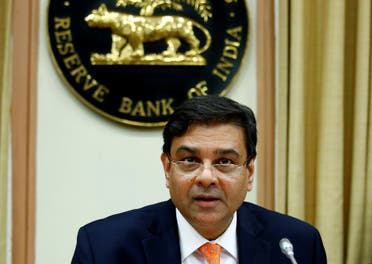 While former RBI governor C Rangarajan, too, advised the government last September to privatize majority of PSBs, retaining just a few under control, veteran banker Narayanan Vaghul, blamed India's banking mess—8,622 fraud cases during 2014-17--on the PSBs which, he said, had refused to mend their ways for the past last 50 years.
Industrialists' plea
Surprisingly, even the chief economic adviser Arvind Subramanian has called for increasing privatization in the banking sector, and not long ago, even RBI deputy governor Viral Acharya had also favored privatization of at least a few of the 21 scam-hit PSBs.
Top industrialists Godrej chief Adi Godrej and Bajaj Group head Rahul Bajaj have also supported the call for privatization of PSBs and asserted that it was good for the country as there are "less or no" frauds at private banks.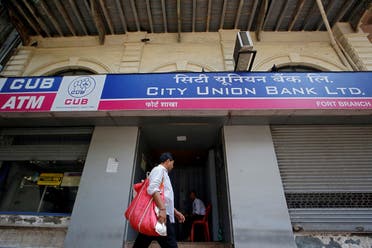 Industry bodies like the Federation of Indian Chambers of Commerce and Industry, the Confederation of Indian Industry and the Associated Chambers of Commerce and Industry have all been batting for privatization of PSBs, saying that capital infusion of Rs 2.6 trillion in the past 11 years had had a limited impact in improving their health, and the move would also reduce drain on the exchequer.
Election manifestos
But it was eminent economist Arvind Panagariya who took the cake in the ongoing fiery debate by opining that political parties serious of forming government in 2019 should support and include privatization of PSBs in their election manifestos.
On the contrary, the chairman of state-owned State Bank of India (SBI), India's largest bank with Rs 27-trillion assets, bank employees' unions and economists as well as researchers have rejected the idea of privatizing the scam-hit PSBs, saying private banks also did not have an unblemished track record.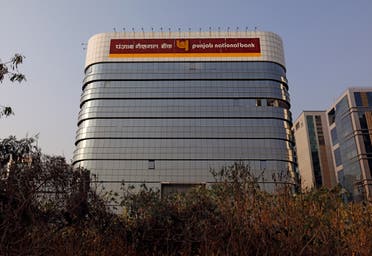 According to SBI chief Rajnish Kumar, state-run banks played a definite role for the betterment of society which the private sector would not be willing to do, adding that there was a huge socio-economic agenda which only public sector banks cater to, and ownership did not matter.
A group of 66 eminent economists, a former chairman of the Statistical Commission of India, a former finance secretary and independent researchers based in India and abroad, have in a statement said that scandals in the PSBs should not become an excuse to demand the privatization of publicly-held banks.
Market imperfections
They pointed out that private banks focused merely on the large borrower and the rich and that poorly-regulated private banks were even more prone to scams and failure as the financial sector is rife with information asymmetries and market imperfections.
The Indian National Bank Employees Federation, the banking wing of Congress-affiliated Indian National Trade Union Congress, has dashed off a letter to Finance Minister Arun Jaitley holding out a warning that the privatization move would be counterproductive and would result in destroying PSBs' huge branch network across the country that services crores of people.
In sum, whether or not the government prepares the ground for privatization of its banks in near future, there is no denying the fact that Modi's vision of making India a $5-trillion economy by 2025 would remain a pipe dream without a strong banking system.