A 'Marshall Plan' is urgently required to administer global aid to Arab Spring countries like Egypt and Syria, the UAE's minister of economy said today.
Sultan Saeed Nasser al-Mansouri called for a "global framework" to support the economic recovery of various states, to ensure that aid and investment gets channeled correctly.
"We need a strategy, a mechanism to make sure that this money is reflected in proper development of the economy," al-Mansouri told Al Arabiya News. "There was a Marshall Plan that was done for Europe at one time. Why not think of something like that?"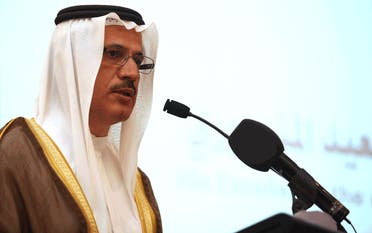 The Marshall Plan was an American initiative to aid European economies after the end of World War II, and was partly intended to preventing the spread of Communism.
Al-Mansouri called for a similar "global initiative" to aid countries such as Egypt, Syria and Lebanon.
"It should be a global initiative that addresses a long-term plan for the development of the economies of these countries, to make sure that political stability is achieved," he said. "The issue is not only of concern to us in the UAE and the Gulf. The issue is of concern to the world."
The UAE this year signed a $4.9 billion aid package to Egypt, one of several Gulf countries to have pledged their support since the army overthrew the Islamist President Mohammad Mursi.
Al-Mansouri said that total UAE aid and investment into Egypt was much greater over the last two decades.
"It would go up to more than $20 billion to $30 billion if you would take all the private sector and semi-government sector also… in probably the last 20 years," he said. "Egypt is a very important country for us in the region. Without it, we cannot have a stable region."
He declined to specify how UAE aid to Egypt may change next year, but said that a 'Marshall Plan' type initiative would not necessarily be a prerequisite to further assistance.
Al-Mansouri was speaking prior to the World Economic Forum's Summit on the Global Agenda in Abu Dhabi, which starts tomorrow.
He told media prior to the event that the UAE economy is on track for economic growth of between 4 and 4.5 percent in 2013, compared with about 4.4 percent last year.
Al-Mansouri played down fears of another economic 'bubble' forming in the UAE, following the boom and bust in Dubai's real-estate market.
"We have already learned our lesson over the past few years… We know that banks, institutions and investors are more aware now, are more cautious."
Diversification of the economy "continues to be a main objective" for the UAE, al-Mansouri said. Oil revenues currently contribute about 33 percent of the country's gross domestic product (GDP) – a proportion the minister sees declining in the future.
"Our aim is that, sometime in the next 10 years, oil could contribute up to 20 percent of the GDP of the UAE," he said.