Questioning Nitaqat: the Saudi job-nationalization program
Around 250,000 Saudi nationals were employed after deporting around one millions illegal foreign workers from the kingdom
The news which circulated last week that the Saudi Ministry of Labor reportedly declared that 250,000 Saudi nationals were employed following the deportation of one million illegal foreign workers since March 2013 has raised questions about Nitaqat, a nationwide Saudization program which aims to provide employment for Saudis, as well as doubts about the authenticity of the numbers released by the ministry with some critics saying that in fact, the total number of illegal workers deported over the past six month doesn't exceed 70,000.
Nitaqat, a two-year-old program introduced by the kingdom's Ministry of Interior, demands that a minimum number of Saudi employees is registered with each company in the private sector. The size of companies and the nature of their activities set the minimal standards for their compliance with Nitaqat. The program also aims to clamp down on illegal foreign workers.
Saudi Arabia reportedly deported around one million workers this year, after providing them with an amnesty period to correct their residency status or leave the country fine-free, according to the Saudi Ministry of Labor. However, these deportations, which attempted to open up job opportunities for Saudi nationals, created a gap in the kingdom's job market that national job seekers did not fill. Theoretically, there are around 750,000 job opportunities that Saudi nationals are not interested in taking up.
Infographic: Nitaqat Saudi Employment Programe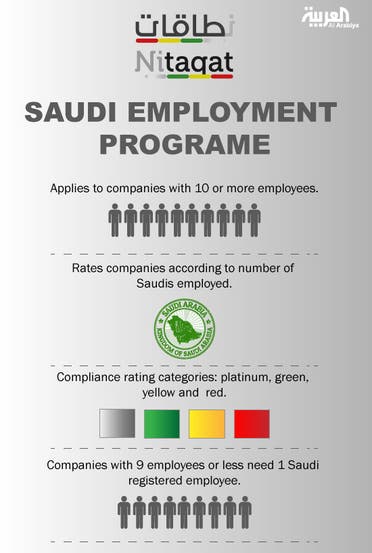 "Saudis do not desire any of the 750,000 available job opportunities,"Dr. Fahad bin Jumaa, deputy chairman of the Committee for Energy and Economic Affairs at the Saudi Shura Council, told Al Arabiya News. "Nitaqat's existence is important, but is not sufficient to employ Saudis," he added.
After the end of the amnesty period, Saudi Arabia launched heavy inspection campaigns, arresting illegal workers who remained in the kingdom.
Infographic: Saudi labor force

"The Ministry of Labor is the regulator of the process, while the Ministry of Interior is the enforcer of these regulations, it carries out the inspection campaigns," a source associated with the Saudi Ministry of Labor told Al Arabiya News. "Fines can reach up to 100,000 Saudi Riyals and some can lead to a jail sentence," he said, but specified that the sternness of penalties is in parallel with the severity of the illegal action taken.
According to Jumaa, the Ministry of Interior's inspection campaigns are "ongoing… you'd find two checkpoints two kilometers apart in some of Riyadh's streets."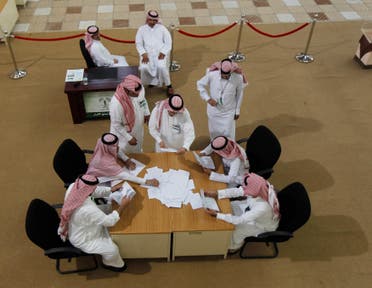 The Saudi minister of labor, Engineer Adel Fakih, recently noted the importance of setting a balance between supplying the job market with foreign workers needed in the private sector, while sustaining the development process, reported al-Sharq newspaper.
Jumaa said that making it a need to hire a number of Saudis versus the number of foreigners, which is the logic behind Nitaqat, will not help tackle unemployment, "These jobs are always there for Saudis anyways, and they don't desire them."
Nitaqat has a categories system which regulates employment within private sector companies in Saudi Arabia. Companies with ten or more employees in the Saudi private sector fall into one of four color-coded categories: Platinum, Green, Yellow, and Red, based on their compliance.
Being in the Green or Platinum Zone provides privileges and facilities for employers and employees alike. However, non-compliant companies who remain in the red zone can be led to close and terminate their operations, as they will not be granted visas for foreign workers and may face other difficulties in government operations.
Some job categories do not have quotas, while others are reserved exclusively for Saudis, such as the 100 percent Saudization for shops selling women's clothing.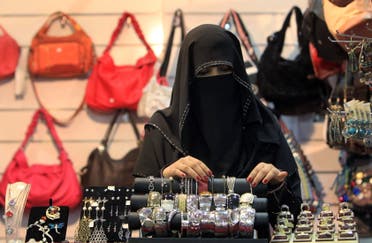 According to Nitaqat, full-times workers, part-timers, and nationals working remotely but registered with the company are counted in. Nationals from other GCC countries working in Saudi Arabia are also considered as Saudi workers and can help a company fulfill the nationalization quota.
Saudi passport holders and residents with a five-year stay permit are also considered nationals and can help a company reach the Green Zone. Companies are judged on their compliance and performance levels and are assessed in comparison with other companies of similar characteristics, such as size and nature of activity.
However, Nitaqat can regulate but not create jobs. The Riyadh Economic Forum which took place last week, recommended that large government investments need to take place in large companies initially, then allow the private sector to take care of them later.
"I agree with these recommendations. We need investments in the Saudi economy, which can create jobs for the Saudis." The need for such investments, according to Jumaa, is because there are "over 150,000 nationals studying abroad on scholarships… where should they work when they graduate?"
"Nitaqat program is more theoretical than practical," said Jumaa. In a way, that is a fair comment because this program can only employ Saudis if there are jobs for them to fill.