Market analysis: UAE in the spotlight
The UAE has emerged as the center for trade and finance in the Middle East
It was all about the UAE this past week in MENA stock markets, with geopolitical concerns in Crimea being largely brushed aside.
MENA equity correlations to global indices are quite small – year-to-date, Dubai's DFM index shows a -0.073 correlation to the S&P and interestingly a 0.12 correlation to MSCI Emerging Markets, which highlights the region's (GCC in particular) recent ability to stand firm despite the troubles across emerging markets.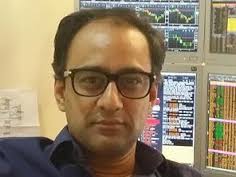 While this region is not completely immune from political and economic fallouts from international and regional events (particularly from the impact of falling oil prices), investor confidence, in the UAE in particular – is on the rise.
The UAE has emerged as the center for trade and finance in the Middle East. The country has demonstrated a willingness to embrace reforms, liberalize foreign-ownership restrictions and improve corporate disclosure and transparency standards. As a result, the UAE (and the wider region as a whole) offers investors unique risk and returns characteristics to diversify investment portfolios.
Dubai refinances loans
This week, the Abu Dhabi Department of Finance and Central Bank of the UAE agreed to the signing of an agreement between the governments of Abu Dhabi and Dubai for refinancing a $10bn loan.
The Central Bank of UAE also signed an agreement for re-discounting of bonds issued by the Dubai government of $10bn.
In both cases, the tenure was set at five years renewable, with a fixed interest rate of 1 percent through the entire tenure.
This development, in reference to Dubai's short term debt (due 2014) came widely in line with overall market expectations and was positive for investor sentiment in general. The revised interest rate on both loans (from the previous 4% coupon) was well received by the market as the extent of the rate reduction was largely unexpected.
The reduced debt-servicing cost reflects mostly the UAE's lowered risk premiums and cost of capital that is reflected in the local debt market (post market recovery seen during the past few years).

The refinancing deal comes on the back of Dubai winning the right to host the 2020 World Expo. The Government has indicated that it expects infrastructure spending related to the Expo to amount to USD6.8bn (although analysts expect total cost to hover around $40bn). The deal to refinance its loans highlights the UAE Government's strategy to maintain positive momentum in underlying equity and credit markets leading up to the Expo event itself.
Of course, questions will continue to linger on Dubai's ability to manage its legacy debt, and as such we will see periodic bouts of market volatility. Dubai has made significant strides since the debt crisis of 2008 in working its way out of the debt overhang: continued support from Abu Dhabi; successful debt restructuring; upcoming and possible flagship IPOs as well as future asset sales will all contribute to Dubai meeting its sovereign debt obligations going forwards.
Reviving IPOs
Mid-week, Emaar took centre stage after announcing that it will list 25% (AED8-9bn) of its retail business. Proceeds from the IPO will be fully paid to shareholders as a dividend. The board's decision to list the retail subsidiary, among others, underscores the current positive momentum in the real estate business and growing appetite for real estate products in Dubai.
Distributing all proceeds to shareholders as a dividend is particularly interesting as it bodes well for the Dubai Government given its 31% ownership stake in Emaar. The Dubai Government should receive between AED2.48-2.79bn from the share sale. In addition, a potential spin-off of Emaar's other business lines (hospitality, and Emaar's Egypt business, for example) in the future, as indicated by the group, could unlock significant value for shareholders and provide the Dubai Government with an additional source of capital which could be used for sovereign debt servicing.
This IPO is also an indicator that the UAE Government is looking to generate some returns (selectively) from this bull run. Next stop could be Arabtec.

Listing Emaar's retail group on both the Nasdaq Dubai and London would be an interesting move. The successful listings of NMC Healthcare, Al Noor Medical and more recently Damac Properties in London highlights clear and positive demand for MENA stocks with the international investment community.
The only concern is the risk of the London line directly competing against parent Emaar (DFM-listed) for capital allocation and the risk of isolating the bulk of the liquidity in London, given the illiquid nature of the Nasdaq Dubai.
It will be interesting to see whether the offering has a large enough domestic retail tranche, which could have a positive impact on trading volumes in Dubai.
Overall however, it's hard not to be bullish on the stock. Emaar stands out amongst its UAE peers given its well diversified portfolio in the hospitality and retail segments; strong execution capabilities and an expanding international presence.
Value in Smaller Players
In terms of obtaining exposure to the UAE real estate sector, Emaar in Dubai and Aldar in Abu Dhabi naturally attract much investor attention and ultimately liquidity. However, it is worth highlighting Deyaar Properties (Dubai) and Eshraq Properties (Abu Dhabi).
Deyaar's FY13 results were impressive (net income up 300% year-on-year and revenues up 31%) with its financial performance being largely driven on the back of a recovery in UAE real estate.
Deyaar has maintained a good track record in terms of project handovers and has benefited from successful new deals in its property management division. The company's balance sheet is now stronger (net-debt-to-equity at 7% from around 16% in 2012).
Going forward, expect positive sentiment surrounding UAE's property market to positively impact earnings, cash flows and the group's balance sheet in 2014.
Seeking approvals
As of now, the stock is only open for UAE and GCC nationals, however the group is currently seeking the necessary approvals to open up to foreign (i.e. non-GCC) investors albeit to a maximum of 25% of its shares.
Considering the large size of Emaar and Aldar, Deyaar is a relatively small player within the UAE real estate space – however, it does stand out given its unique property portfolio (Business Bay in Dubai) and footprint in property management, facilities management and owners associations.

In Abu Dhabi, Eshraq Properties is worth keeping on your radar. They reported decent 2013 results, with growth in top and bottom lines being largely attributable to a buoyant real estate market in the UAE.
The company had also recommended 10% bonus shares and a 5% cash dividend for 2013, which translates to a 24% dividend payout ratio and 2% yield). Eshraq has one of the lowest debt-to-equity ratios amongst its peers in the UAE and despite its strong balance sheet, the company interestingly trades at a 10-15% discount to peers. This discount largely reflects the lack of information on the company's development pipeline, earnings visibility and lack of management access. However, given a recent circular from the UAE's regulator on a mandatory requirement for all listed companies to have an investor relations department in place, I would expect Eshraq's management to open up more to the investor community which in turn, could erase the current implied discount on the stock's valuation.
_______________

Nayal Khan is currently the Head of Institutional Equity Sales and Trading for Naeem Brokerage, based in Dubai. He has more than 15 years of extensive experience in financial services, which has involved leadership positions with global and regional investment banks. Prior to joining Naeem Brokerage, Khan served as the MENA Equities Business Strategy Officer for HSBC Middle East and North Africa. He also worked at Citigroup Global Markets in London and in Dubai, where he was responsible for building the bank's MENA Equities franchise. Mr. Khan does not hold a position in any stocks discussed, nor does he make solicitations, recommendations or offers to buy or sell any security or investment.