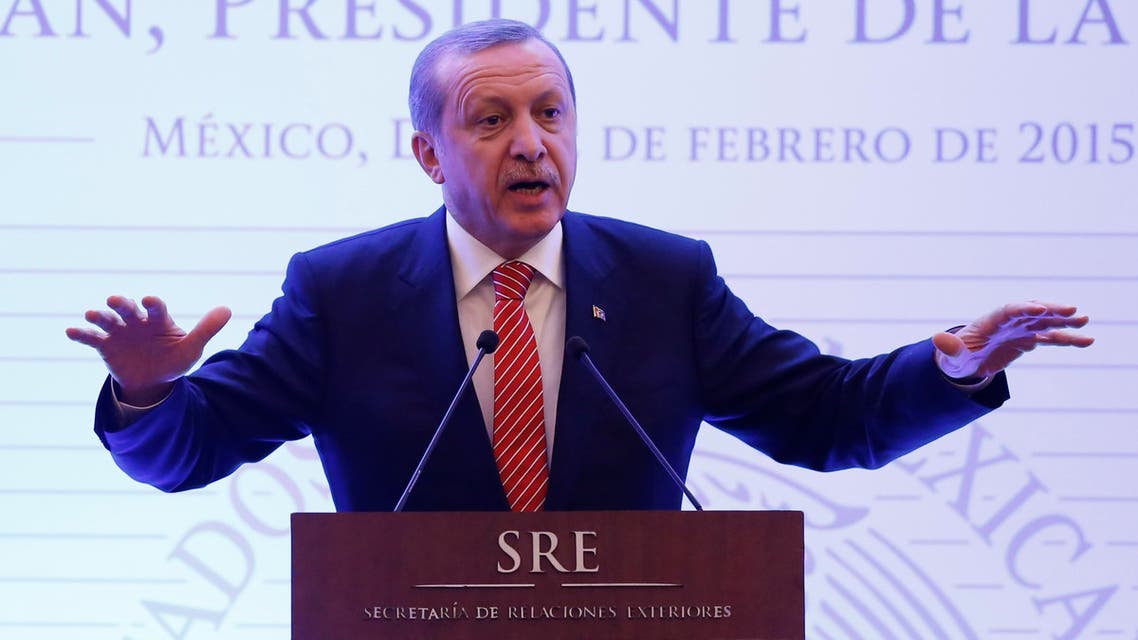 Erdogan's attack on central bank knocks Turkish sentiment
All interest rates cut, dividing analysts
Sharp criticism of the central bank by Turkish President Tayyip Erdogan raised concern about the future of its governor and of respected Deputy Prime Minister Ali Babacan on Thursday, weighing on Turkish assets.

Babacan, who is in charge of the economy, met Prime Minister Ahmet Davutoglu for more than two hours late on Wednesday after Erdogan questioned whether the bank was under external influence and slammed its interest rate policy.

Several Turkish newspapers questioned whether Babacan, who has been a staunch defender of central bank independence, had offered to resign at the meeting. Three senior officials told Reuters they had no information of any such discussion.

Babacan and Basci have generally inspired market confidence as part of a well-respected economics team that has helped steer Turkey through a decade of growth and stability.

"If Babacan or Basci are forced out by the Erdogan loyalists I think the market reaction would be severe and brutal," Timothy Ash, head of emerging markets for Standard Bank in London, said in a note to clients.

He said he expected both Fitch and Moody's to consider ditching Turkey's investment grade rating if that happened, following in the footsteps of Standard & Poor's.

Turkish assets opened weaker but later eased into positive territory, helped by upbeat emerging market sentiment after testimony by U.S. Federal Reserve chair Janet Yellen on Tuesday and Wednesday suggested that the world's biggest economy is in no rush to hike rates.

The lira was trading at 2.4810 against the dollar by 0910 GMT, from 2.4863 late on Wednesday. In the last two days it has lost around 2 percent against the dollar, while emerging market currencies have gained 2 percent, according to Reuters data.

Erdogan, eager to boost economic growth ahead of a parliamentary election in June, has frequently called on the central bank to cut interest rates more sharply.

His questioning of whether it was under external influence was interpreted as a reference to the network of U.S.-based cleric Fethullah Gulen, a former ally-turned-foe whom Erdogan accuses of plotting against him.

Erdogan warned that the good character of Basci was no defence against poor policy.

On Tuesday, the central bank cut all its main interest rates, despite inflation still coming in well above the government's 5 percent target. The easing divided analysts, with some seeing it as a sop to government pressure.

But Davutoglu called for faster and deeper cuts almost immediately after the announcement.

The main Istanbul share index was up 0.22 percent, just underperforming emerging markets peers. The benchmark 10-year government bond yield rose slightly to 8.2 percent from 8.18 percent at Wednesday's close.