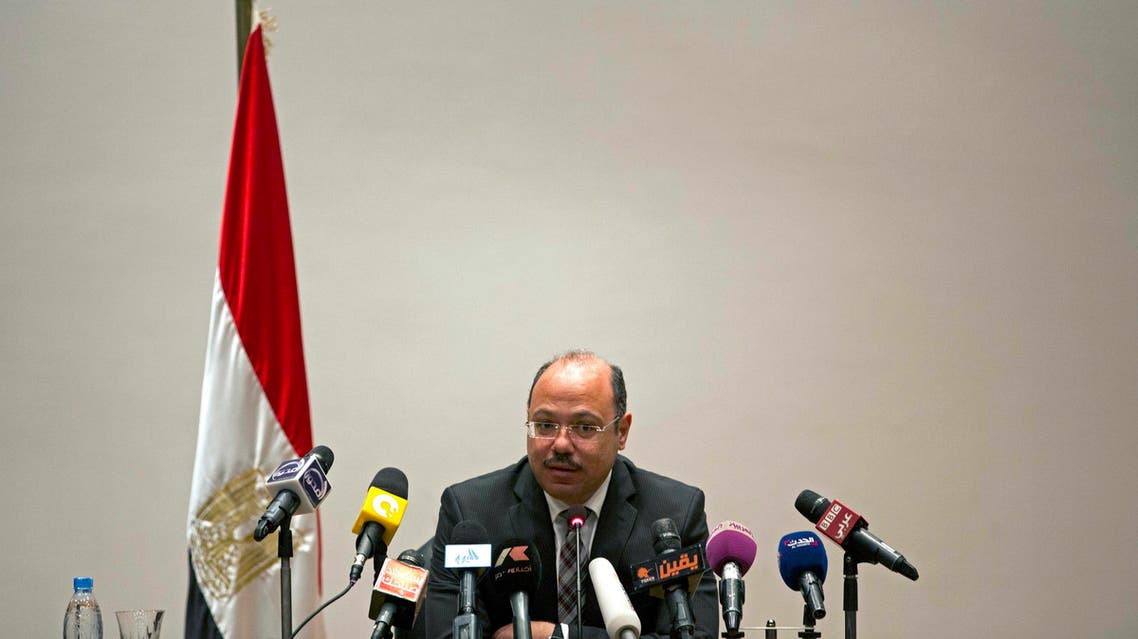 Finance minister: Egypt could raise up to $2 billion in Eurobond issue
The Arab world's most populous country is in the process of rebuilding its battered finances after the uprising that toppled Hosni Mubarak
Egypt could raise as much as $2 billion through a Eurobond this year and expects economic growth of close to 7 percent in three years' time, Finance Minister Hany Kadry Dimian said on Friday.

The Arab world's most populous country is in the process of rebuilding its battered finances after the uprising that toppled Hosni Mubarak four years ago hit the country's economy, discouraging investors and tourists, and slashing growth.

"I am getting advice on between $1.5-2 billion - we will see (what) our roadshow will reveal and then we will decide, but I think it will be in that region," Dimian said in an interview with Reuters.

Clarifying comments made earlier in the day in a speech to investors, he said the dollar-denominated Eurobond would be launched in June at the latest, but could come earlier.

Dimian said he expected the issue to come in different maturities, with possible combinations of 3, 5 and 7 years, but would expect them to be less than 10 years.

Egypt has mostly relied on local money markets to finance its budget deficit since being effectively frozen out of international markets after the uprising that toppled autocrat Mubarak in 2011.

Talking about growth prospects, Dimian confirmed he expected growth of at least 4 percent in the fiscal year ending in June, and predicted a return to higher growth in the medium term.

"In three years' time we will be north of 6.5 percent, approaching 7 percent," he said, citing manufacturing, energy, construction, telecommunications and housing as drivers.

The IMF has projected growth to reach 3.8 percent in 2014/15 and to rise to 5 percent over the medium term. Economists questioned for a Reuters poll last month saw growth at 3.5 percent this fiscal year.

Speaking of the value added sales tax (VAT) the country plans to introduce, Dimian said it would not be lower than 10 percent, though declined to give further details.

"We are still in the early phases," he said. "Currently the general rate is 10 percent, and we are not going below this."

In an interview last year, Dimian had pledged to impose the VAT before the end of the fiscal year.

He also said Cairo expected to generate 5-5.5 billion Egyptian pounds($655-$721 million) annually from its hike in cigarette taxes. Of this 1.6-2 billion pounds will go to health services and the remainder to infrastructure and services.

The International Monetary Fund and Egypt have sporadically discussed a loan worth up to $4.8 billion but Dimian said the government had no concrete plans at the moment to seek aid.