Helping Saudi women into work is big business for one man
Women in the kingdom make up 45 percent of the 28 million-strong population
Al Arabiya News is marking International Women's Day, and the 20th anniversary of the Beijing Declaration on gender equality, with a special series profiling leading women and women's rights champions around the world, among them startup company founder Khalid Alkhudair.
Four years ago, against the advice of his family and friends, Khalid Alkhudair quit his executive post to set up Glowork, a website aimed at helping Saudi women into work.
He faced an uphill struggle when he first started, the kingdom was still dominated by a vocal group of conservatives opposed to the expansion of women's rights - despite changes in attitude from as high as the late King Abdullah bin Abdulaziz al-Saud.

In his own words Alkhudair said: "It wasn't an easy ride," there were still conservative people who believed it was wrong for women to work, especially in environments where they would encounter men.

He said his family and friends were concerned that he was quitting his job as chief operations officer at KPMG for Saudi Arabia, Kuwait and Jordan – a "good job in a safe environment"- to help get women into work. It was after all, he said, "a crazy decision."
Concerns and cultures
At the start he received threatening phone calls and emails but he said "it eventually worked out" as people began to realize that he was working in a way that respected the concerns and cultures of women and their families.

Women in the kingdom make up 45 percent of the 28 million-strong population. And of those approximately 57 percent have a university degree, according to Oxford Strategic Consulting.

According to official statistics, there are approximately 3.4 million people unemployed in the kingdom - the majority of whom are women.

While it might not have been to everyone's approval - the Saudi Ministry of Labor, under the rule of the late King Abdullah, approached Alkhudair asking him to help encourage women into work in an effort to reduce the 2.4 billion Saudi riyal ($640 million) unemployment benefits bill.

The ministry also gave Glowork access to all its unemployment data, including 1.6 million CVs, 1.2 million of which were from women.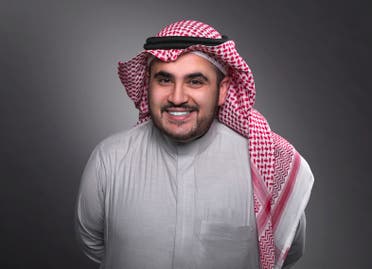 How it works
Glowork receive a fee for every candidate they help into work. That figure currently stands at 20 women every day, according to Alkhudair.

In the last four years the number of Saudi women working in the private sector in the kingdom has grown by more than 600 percent, according to Alkhudair, climbing by 605 percent from 68,000 to 480,000.

Alkhudair said he hopes that Glowork had - in part - aided this growth by changing people's attitudes towards the concept of women working.

He said: "People are seeing that it makes economic sense for women to work. We have hired a lot of women working from home and they [the men] are seeing that their wives, sisters, or daughters are working with men, they're communicating with men, sending emails, speaking on the phone and see that there is no issue, that nothing has gone wrong.

"And they see the value of the money, the income that is coming into the household. And we have seen stories that these men are now encouraging the women to go out and start working. It's making sense, there is not issue for them."

He said that a lot of families were now realizing that the additional income was giving them spending power they did not have before, enabling them get married, buy homes and build a family.
He said: "We are showing the positives. The extra income is enabling them to buy a house, to build a family together, enabling them to get married. The more we share these stories the more we are finding that we are getting acceptance.

"We have a shortage in home ownership in the kingdom. In my opinion this is down to the lack of women working and the extra income the household requires, because it does allow people to build up their own homes and their own families. It does allow people to have that purchasing power in their own household that many don't have or did not have in the last decade or so."
(This promotional video shows how Glowork helps Saudi women into employment)
Broadening operations
Alkhudair initially set up Glowork as a recruitment website four years ago to help women find work after seeing the difficulties his sister had.

Now he has created a mini empire which continues to grow. For example, Glowork now also has a head hunting operation.

He explained: "We have an employer engagement team. Their job is to go out and find as many jobs for women as possible. When they find the jobs they get the job descriptions, then we filter and screen candidates from a database we have."

He said it is a "huge database" made up of Saudi women jobseekers, women staying at home and women currently in work.
The initial screening process is carried out by a team of 25 women who work from home in Al-Asher in the eastern province of the kingdom.

Every day, they schedule 120 women for interviews first on the phone and then face-to-face in Riyadh.

With the phenomena of Saudi women in the workplace still in its infancy, there are still a lot of issues to be dealt with - not least educating company bosses on how to behave around their new employees.
Glowork also screen the working environment, ensuring that it is safe for the women.
Alkhudair said they ensure the "employer is trained on how to communicate with women, because for the majority of them this is the first time they have hired women."
He added: "We make sure they get an understanding of what women expect their first week and their first month to be like at the work place in order to ensure that retention is high.

"It's the first time for a lot of men and women in the kingdom that they [women] are communicating outside of the household. Saudi Arabia is living through a social experiment right now and we are all experiencing different things, there's so much positive [things] going on. People are opening up their minds and accepting and respecting women working side-by-side."

He said that new laws required men and women to be paid equal wages and women who believe they are not are encouraged to report their employers. If an investigation finds they are being treated unfairly, the company will be fined.

For the last three years, Glowork has held a recruitment fair attended by some of the world's largest companies - including KPMG – that are looking to hire Saudi women to work in the kingdom.

The number of exhibitors has more than trebled in the three years, growing from 45 companies in 2013, to 91 in 2014, and 170 so far this year.
The organization continues to grow – a women only gym under the brand Glowfit has been launched in Riyadh this month and plans are afoot to launch a car service much like Uber for Saudi women called Glowcar.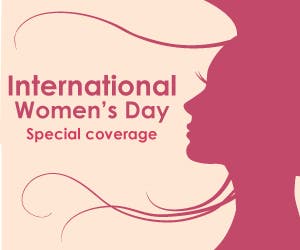 This article is part of Al Arabiya News' Special Coverage on International Women's Day.