Gulf states offer $12.5 billion aid to Egypt
Saudi Arabia, Kuwait, and the UAE each offered Egypt $4 billion while Oman pledged $500 million
Saudi Arabia, Kuwait, the United Arab Emirates and Oman on Friday pledged a combined $12.5 billion in aid to stimulate the Egyptian economy during an investment summit held in the Red Sea resort of Sharm el-Sheikh.
Saudi Crown Prince Muqrin bin Abdulaziz announced $4 billion in aid to Egypt following a similar move by Kuwaiti Emir Sheikh Sabah al-Ahmad al-Jaber al-Sabah who pledge investments worth $4 billion to Egypt.
UAE Vice President, Prime Minister and Ruler of Dubai Sheikh Mohammed bin Rashid Al Maktoum, also pledged $4 billion in aid and investment to the Arab world's most populated country.
The UAE said it would deposit $2 billion in Egypt's central bank and the other $2 billion in the economy. Saudi Arabia said $1 billion of its pledged aid would go to the bank while Kuwait's representative did not say how his country's pledge would be divided.
The president of Oman's state council later said his country was giving Egypt $500 million in grants and investment over the next five years.

Half of the amount given by Oman would be in the form of a "grant to support liquidity" and the other $250 million would go towards investment in projects in Egypt, Yahya bin Mahfouz said.
The announcements were made on the sidelines of the Egypt Economic Development Conference (EEDC) in Sharm el-Sheikh organized by Egypt to attract overseas investment in its troubled economy. The conference was first called for by late Saudi King Abdullah bin Abdulaziz.
Egypt hopes the conference will project an image of stability and improve investor confidence hit by the political upheaval touched off by the fall of veteran ruler Hosni Mubarak.

Cairo wants to double foreign investment in this fiscal year to $8 billion, despite an Islamist insurgency in northern Sinai and frequent militant attacks across the country.

"I'm expecting here to see $15-$20 billion in agreements signed," Investment Minister Ashraf Salman told Reuters earlier, adding that the deals would cover power plants, real estate and agricultural projects.

General Electric said it would invest $200 million in a manufacturing and training facility which it sees as part of an economic hub being built near the Suez Canal.

It also said it had delivered 34 gas turbines to Egypt as part of a $1.9 billion power project.

Egypt also expected to sign several memoranda of understanding at the conference, including one for the construction of a new administrative capital with a price-tag of about $40 billion, Salman said. He gave no details.

The conference shaped up as an important test of Egypt's reform agenda under Sisi, a former army chief who wants to remove investment barriers to help turn around the ailing economy of the Arab world's most populous country.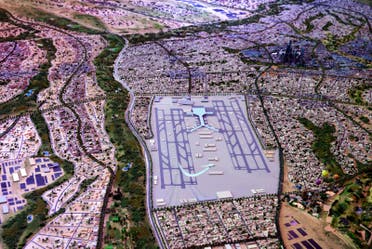 Sisi's crackdown on Islamists and secular opponents has drawn fire from human rights groups. But he has won praise from foreign investors by cutting fuel subsidies that imposed a heavy burden on the state and by implementing other reforms.

He told the conference that his vision for Egypt's economy centered on improving state finances and encouraging private sector investment through legislative reforms and respecting contracts in order to achieve growth rates of six percent over five years and reduce unemployment to 10 percent.

The head of the International Finance Corporation (IFC), a global development institution, said he was encouraged by Egypt's reforms but called for further action.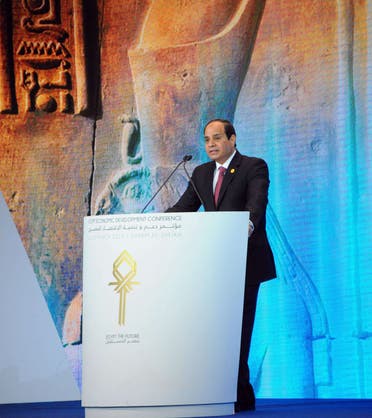 "We are happy to see that progress but there is a lot more work that needs to be done. The sign is positive, we need to see more," Jin-Yong Cai told Reuters at the conference.

He said Egypt's regulations, and their implementation, needed to be improved as well.

On Thursday, Sisi ratified an amended investment law designed to create a one-stop shop for investors.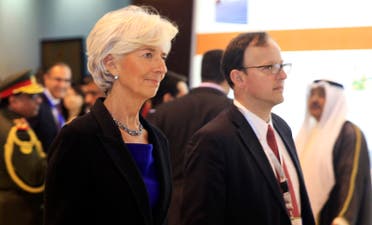 U.S. Secretary of State John Kerry, in attendance with other top officials, pledged support for Egypt's reform agenda.

"We will work with you to absolutely secure the ambitious and important goals that you have laid out here today. There is absolutely no question that the emergence of a strong, prosperous and democratic Egypt is critical for the development of a strong, prosperous region," Kerry said.

Saudi Arabia, Kuwait and the UAE, which backed the Sisi-led army overthrow of Islamist President Mohamed Mursi in July 2013 following mass unrest against his rule, have kept Egypt's economy afloat since then with $23 billion in oil shipments, cash grants and central bank deposits.

The government targets a budget deficit of 10 percent of gross domestic product by 2018/19, down from 15 percent last year. Unemployment, currently around 13 percent, is also a major
challenge.

GDP is expected to grow by four percent in the fiscal year ending in June, up from 2.2 percent last year, officials say.
[With Reuters]