Better infrastructure 'would combat terrorism', Jordan WEF hears
Building water pipelines and electricity networks spanning the region would reduce extremism, says former foreign minister of Jordan
Building better infrastructure across the Middle East would promote stability and help combat terrorism, a panel at the World Economic Forum in Jordan heard on Saturday.
Hani Mulki, former foreign minister of Jordan, said in a panel discussion that building water pipelines and electricity grids spanning several countries would lower disparities in income and encourage regional stability.
"It will create an interdependent region that should reduce risk," he told the World Economic Forum (WEF) on the Middle East and North Africa 2015.
"It would combat terrorism, extremism, and at the same time would provide for transparency," he added.
Involving the private sector is a challenge in building better roads, schools, electricity networks and transport links in the Middle East, Mulki added.
"The private sector is shying away from coming into major long-term infrastructure projects. The reason is the political risk, regulatory risks, and the absence of transparency," he said.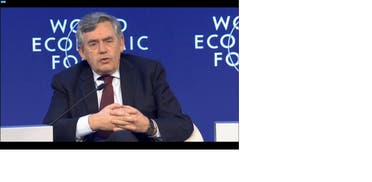 Gordon Brown, Prime Minister of the UK from 2007 to 2010, said there was a "huge opportunity" to build better infrastructure in the region.
But private-sector involvement will be essential to this, Brown added.
"The barriers are in not recognizing that the most positive way forward is more effective partnerships between the public and private sector," he said.
"I believe that we can make progress only by the public and private sector developing the capacity together to move the need for infrastructure forward."
An average of just 5 percent of gross domestic product of Middle Eastern countries is spent on infrastructure, compared with about 15 percent in China, the WEF panel heard.
Majid Jafar, chief executive of Crescent Petroleum, the Middle East's oldest private oil and gas company, said the low spend was directly linked to instability in the region.
"That's why China hasn't had another Tiananmen Square, and that's why we're going to keep having Tahrir squares," he said.
Watch the Infrastructure for Development panel discussion below