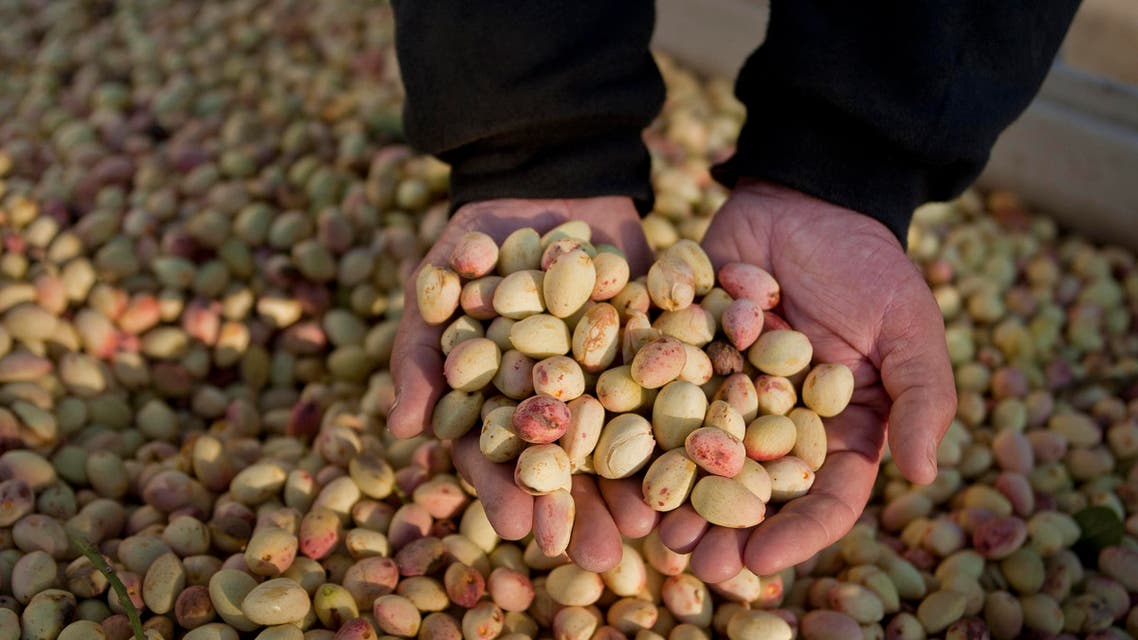 Syrian pistachio production down 50 percent: Ministry
The Syrian agriculture ministry said the slump was both the result of the ongoing conflict and frosty conditions
Syria, once one of the world's top exporters of pistachios, said on Tuesday that production of the nuts has plunged 50 percent over the past year.

The agriculture ministry said the slump was both the result of the ongoing conflict and frosty conditions last winter.

"Pistachio production was only 35,000 tons in 2014, while before the crisis Syria produced between 65,000 and 75,000 tons a year," ministry official Hassan Ibrahim said.

He said running battles prevented access to some of the country's best pistachio-producing land, including in Aleppo, Idlib and Hama provinces where rebel and government forces are fighting each other.

The center of the country's pistachio production, Morek in central Hama province, has seen frequent clashes.

Severe frosts also hit the crop, Ibrahim said.

The plummet in production has kept exports low, with Ibrahim saying that just 800 tons were exported in 2014-2015.

By comparison, some 3,000 tons were exported in 2012, according to official Syrian media.

Ibrahim said production could yet pick up this year, however, because farmers in areas still under government control where pistachios were not grown before are starting to cultivate the crop.

In 2013, according to the Food and Agriculture Organization, Syria was the world's fourth largest pistachio producer after Iran, the United States and Turkey.

The nut is a widely used ingredient of sweets and desserts in the Middle East.