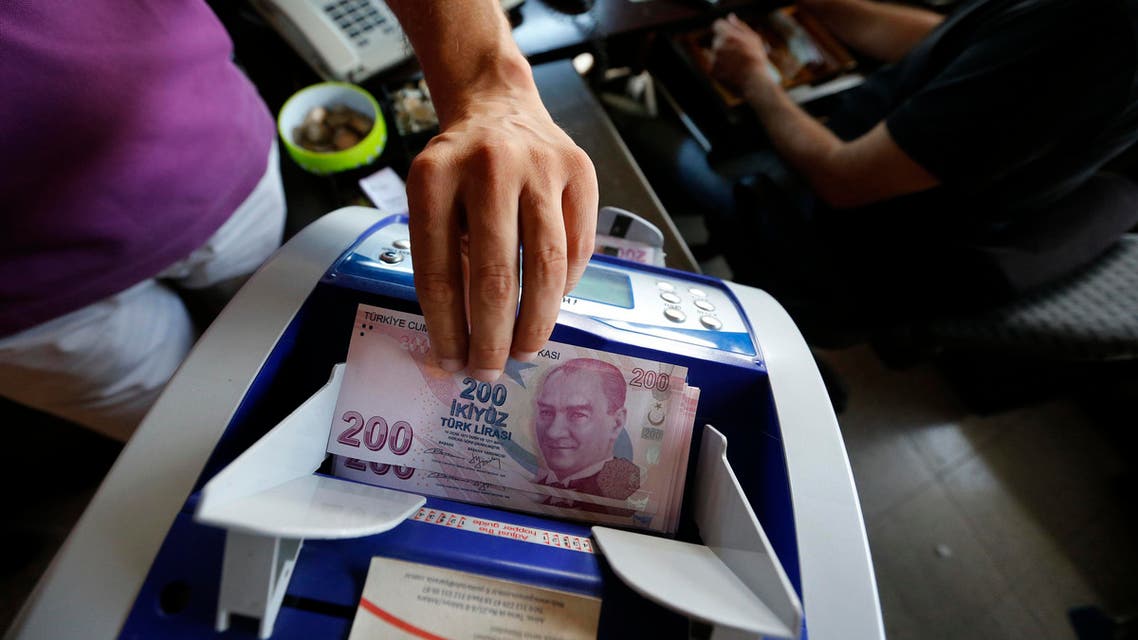 Turkish lira tumbles against dollar to fresh record lows
The Turkish lira plunged to fresh record lows against the dollar early on Thursday, briefly hitting 3.0 before rebounding
The Turkish lira plunged to fresh record lows against the dollar early on Thursday, briefly hitting 3.0 before rebounding, as political uncertainty, central bank comments and conflict in the southeast combined to undermine investor sentiment.

The lira has tumbled more than 20 percent against the dollar this year, most recently hit by the central bank's (CBRT) failure to assuage investor concerns at a meeting with economists on Wednesday.

According to some economists present at the meeting, the bank suggested it would take its cue for rate hikes from the U.S. Federal Reserve. Economists have said it needs to take more decisive action and hike rates to defend the lira.

The lira stood at 2.9606 at 0647 GMT, more than 1 percent weaker than it was late on Wednesday and after falling as far as a record 3, albeit in thin overnight trade.

"The USD/TRY rate touched 3.00 in the Asian session, fuelled by the CBRT's ineffective communication and complacency perceived from yesterday's Turkish economists meeting, together with domestic violence news flow," brokerage Deniz Invest said in a note to clients.

"All of this is undermining equity sentiment," it added, estimating the BIST 100 share index could fall to 72,500 in coming days.

The index was down 0.82 percent to 74,681 in early trade. The benchmark 10-year government bond yield tTR120325TA=IS ended spot trade at 10.19 percent on Wednesday and was at 10.25 percent in Thursday-dated trade.

Investors continued to fret about the collapse of coalition talks after June's inconclusive parliamentary election and President Tayyip Erdogan said on Wednesday Turkey is heading rapidly towards a new election.

Erdogan and Prime Minister Ahmet Davutoglu were scheduled to hold a routine meeting on Thursday (1030 GMT). Davutoglu will subsequently chair a regular closed-door meeting of the AK Party leadership (1200 GMT).