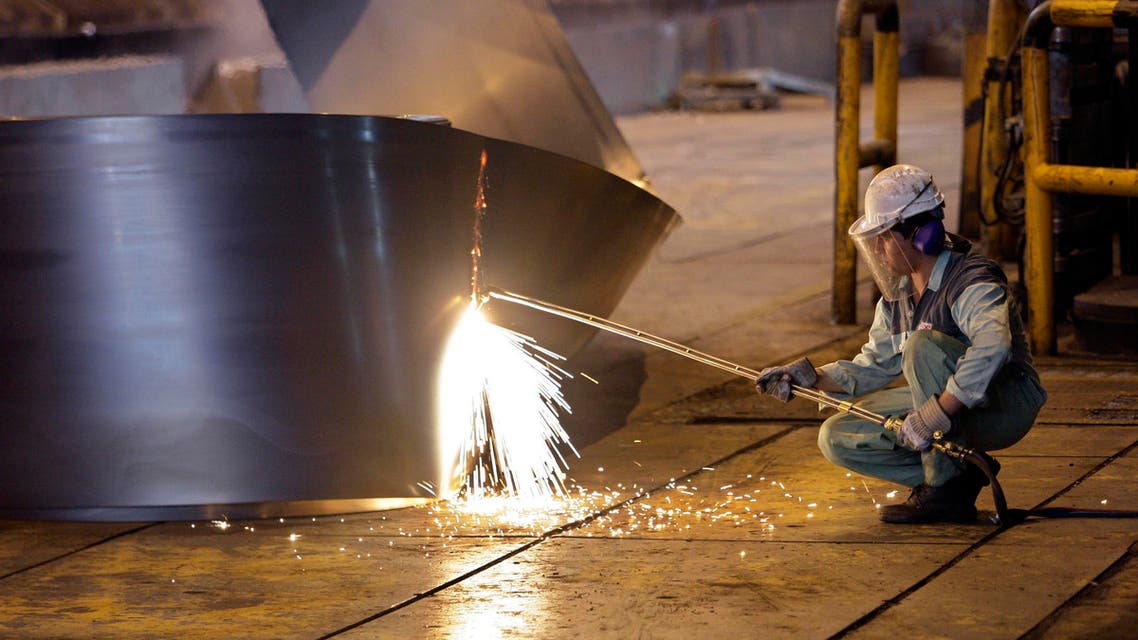 As foreign steelmakers look to Iran, local producers turn overseas
Tehran is boosting local steel output and expects its own exports to grow in the next few years
Any global steelmakers hoping a potential end to sanctions on Iran will fully revive what was once a multi-billion dollar import market for their product will be disappointed as Tehran is boosting local output and expects its own exports to grow.
Iran's drive to more than triple production to 55 million tons by 2025 is not all bad news for foreign firms though, as some are looking to offer technological help developing steel mills or plants to process raw ingredient iron ore.
South Korea's POSCO and a company owned by Japan's Nippon Steel & Sumitomo Metal Corp are among companies gearing up to sell steel to Iran, as international producers scour the world for new customers amid faltering demand from top buyer China.
READ MORE: Doing business with post-sanctions Iran
But Iranian mills have been quietly stepping up production in the face of plunging imports since sanctions were imposed around a decade ago over Tehran's nuclear program, with World Steel Association (Worldsteel) data showing crude steel output has already grown 60 percent from 2007 to 16.3 million tonnes in 2014.
"Years ago, Iran was importing 10-12 million tons. We will never see those figures again, I can say with certainty," said Bahador Ahramian, a board member of the Iranian Steel Producers Association.
"We already have a surplus here," he added, putting that at 3 to 4 million tons this year.
Iran's steel imports dropped to 4.5 million tons last year from 12.2 million tons in 2007, when the country was the biggest overseas buyer in the Middle East, according to data from Worldsteel and the International Steel Statistics Bureau. The 2007 imports would be worth nearly $7 billion at current prices.
Ahramian added that scrapping sanctions would increase the country's access to international trade finance, helping ramp up steel exports.
Iran expects those exports, from companies such as its top shipper Mobarakeh Steel, to double to 4 million tons in the year to next March, said Mehdi Karbasian, deputy minister for industry, mines and trade. It plans to increase that to 10 million tons by 2025.