This pyramid shows how wealth is distributed around the world
At the very top of the pyramid, 34 million people have a fortune of $1 million or higher
This pyramid shows that as of 2015, 3.4 billion people (71% of the world's adults) are in possession of less than $10,000. Another billion people (21% of the world's adults) have financial assets of between $10,000 and $100,000.
At the very top of the pyramid, 34 million people have a fortune of $1 million or higher, and they collectively control a whopping $113 trillion. By contrast, the 3.4 billion people at the base of the pyramid control just $7.4 trillion, according to the Global Wealth Report from Credit Suisse.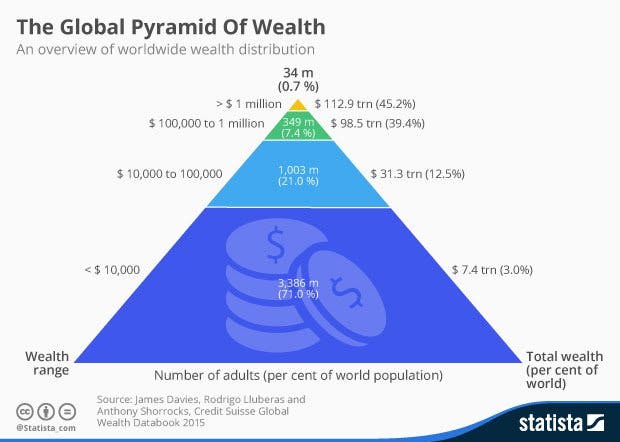 This article was first published in the World Economic Forum's Agenda Blog on Nov. 2, 2015.
________
Niall McCarthy is a Media Relations Manager at Statista.