Rio Olympics haunted by Brazil's economic turmoil
As Brazil welcomes the opening of the Olympics Games, it faces its deepest recession in more than a century
When Rio de Janeiro was named the 2016 Olympics host in 2009 - a first for a South American country - Brazil was going through one of its best periods financially, growing at its fastest pace in 24 years in 2010, not far behind growth rates in China and India.

Today, however, Brazil faces its deepest recession in more than a century, caused by the fall in world commodity prices, failed economic policy, and corruption scandals under former President Dilma Rousseff.

Michael Reid, author of "Brazil: The Troubled Rise of a Global Power," told Al Arabiya English that Rousseff's mistakes - which undermined confidence in macroeconomic policy and inflation control - added to the steep fall in investment that caused the country to go into deep recession.
However, "the corruption investigations haven't affected the Olympics, so far at least. They've affected the economy," Reid said, adding that the legal uncertainty surrounding state oil company Petrobras and its suppliers, as well as the fall in oil prices, saw a sharp contraction in investment in oil and gas, which accounts for around 10 percent of GDP.

Meanwhile, the near-bankrupt host city of the Olympics - set to open Friday - declared a "state of public calamity in financial administration" in June. It warned that the situation would hinder the ability to meet Olympic commitments.

The state government said the crisis could cause a "total collapse in public security, health, education, transport and environmental management."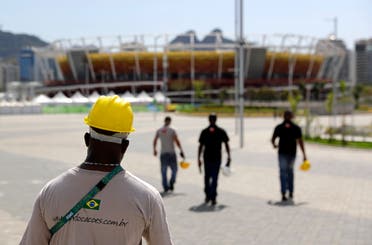 Spending
Fortunately for the Olympics, 80 percent of the spending on facilities - organized by Rio's city government - comes from private sources. "The Olympics haven't been a significant financial burden for Rio," Reid said.

However, according to a report published last month by Oxford University's Said Business School, the Rio Olympics have cost $4.6 billion, $1.6 billion over budget. Others estimate spending to be over $12 billion.

Meanwhile, there have been spending cuts on healthcare and education, and police have gone unpaid for weeks at a time.

"The decision to cut down on social services and security ahead of the Rio Olympics is not only shocking but incredibly worrying, particularly given Rio's utterly poor record when it comes to homicides and police killings," said Atila Roque, executive director at Amnesty International Brazil.

However, Reid said the problem of late payment of public workers concerns the state government, not the city.

"Rio state has stood out for poor governance for decades," Reid said. "Matters improved a decade or so ago, only to go downhill again recently."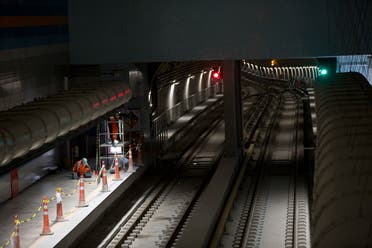 In response to the crisis, Brazil's government lent Rio $895 million to cover Olympic security spending.
The emergency loan was given in an effort to guarantee safety to the half a million foreign visitors expected to come for the games.

The money was also spent to help complete a long-delayed metro line crucial for transporting visitors from the city center to Olympic venues.

The completion of the metro line came in the nick of time, just days before the opening ceremony. After security worries, complaints about the 'inhabitable' conditions at the Athletes' Village, and the destruction of a ramp at the sailing marina by waves, many were skeptical about the opening being on time.

"The last-minute delays and problems with facilities are worrying," Reid said, but added that this occurred in previous Olympics.
He said Brazil's current economic problems were not envisaged when the city bid for the games, and so have had some effect regarding delays and maintenance of facilities.
Public opinion
Public support for the Olympics has fallen drastically. A Datafolha poll showed that 50 percent of Brazilians oppose staging the games, double the number recorded since a similar survey was conducted three years ago.

However, Reid said there was much more public anger about the 2014 World Cup, which saw a lot of wasteful and corrupt stadium-building.

"The Olympics have been more austere. Of course there could be problems, but my expectation is that once the games begin the mood will be much more positive."