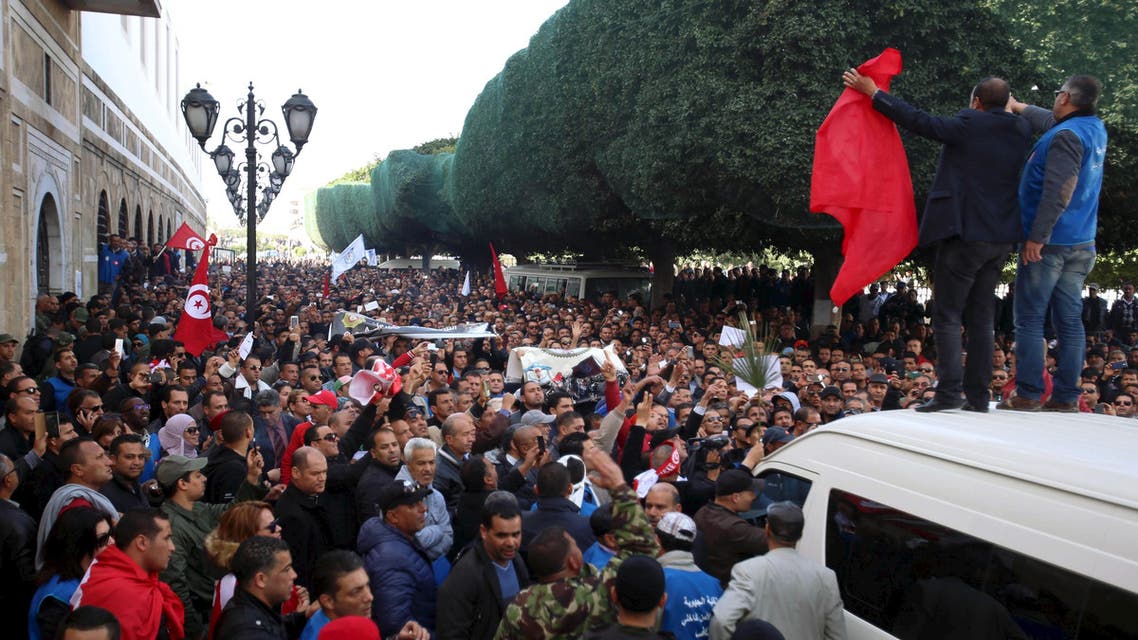 Protests hit Tunisia phosphate output again
The Gafsa protests are becoming one of the first tests for the new government of Prime Minister Youssef Chahed
Protesters have partly blocked Tunisia's phosphate production, a month after state-run Gafsa Phosphate announced an agreement to hire new workers to end demonstrations that had disrupted output for months, an official said.

The Gafsa protests are becoming one of the first tests for the new government of Prime Minister Youssef Chahed, who has said he would take a strong position against sit-ins that damaged the country's economy.

Gafsa Phosphate said in September it would hire 2,800 new workers after protests over jobs disrupted output, depleted stocks and threatened to stop exports, which are a major source of income for the Tunisian government.

Ali Houchati, a Gafsa official, told Reuters unemployed graduates had re-started protests to demand they be included in the job scheme, halting production on Friday at the Metaloui unit, which produces more than half of Gafsa's output.
Tunisia produced about 8.26 million tons of phosphate in 2010. But output dropped after its 2011 revolution. It produced 4 million tons last year and output for the first six months of 2016 was at 1.86 million tons, according to the energy ministry.