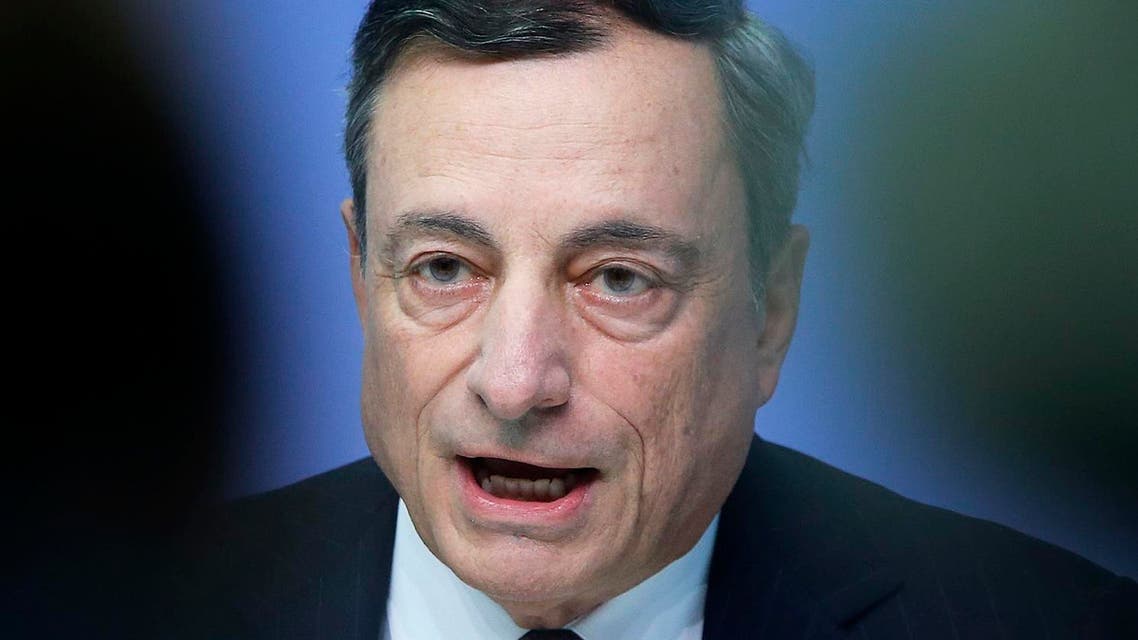 Brexit 'clouds' Eurozone growth outlook, draghi says
European Central Bank President Mario Draghi on Saturday said Britain's recent vote to leave the European Union "clouds" the medium-term outlook
European Central Bank President Mario Draghi on Saturday said Britain's recent vote to leave the European Union "clouds" the medium-term outlook for growth in the eurozone.
Draghi spoke in Washington as the World Bank and International Monetary Fund wound up annual meetings, where popular resentment against globalization - typified by the Brexit vote in June - was a prominent topic.
"Many speakers have noted that the short-term effects of the outcome of the UK referendum were less dramatic than people expected," he said.
"To think that there wouldn't be any consequence would be probably to hope for too much," said Draghi, noting that the consequences would depend on the length of time needed to finalize British secession from the EU.
"But certainly it's another of these political uncertainties that clouds the outlook for growth."
His remarks appeared to be an implicit acknowledgement that participants in the meetings had privately discussed the British pound's "flash crash" on Friday against the US dollar on currency markets.
The pound dropped sharply Friday on Asian currency markets, losing 6 percent against the dollar before regaining some of the lost territory.