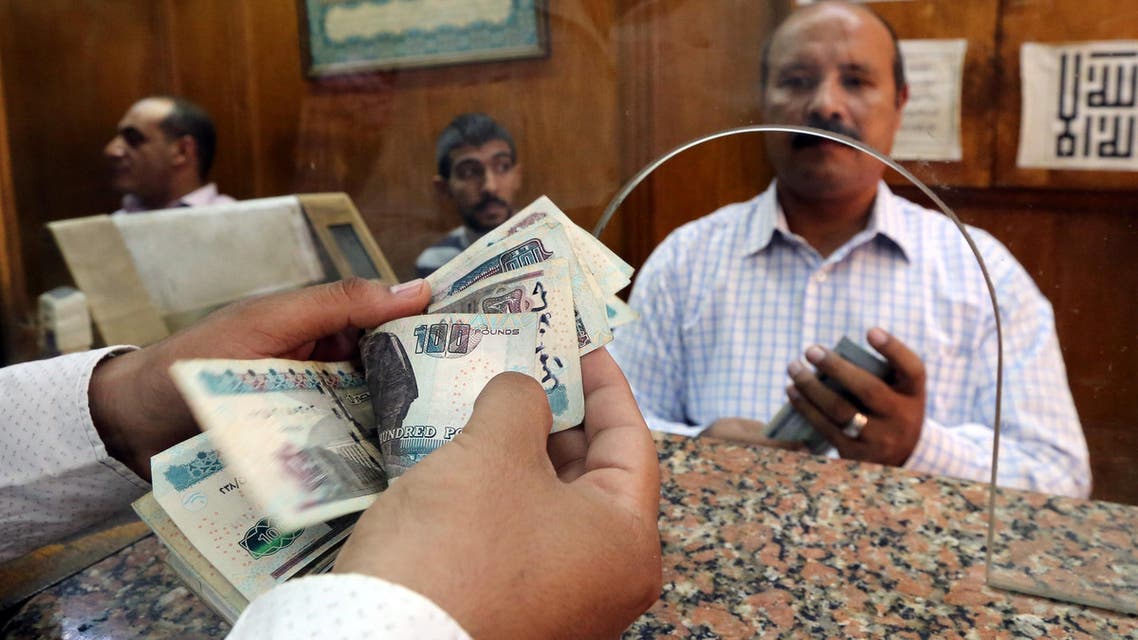 Egyptian pound slides further following floatation
Egyptian food giant Edita will also raise prices, wages after massive devaluation of the pound
The Egyptian pound is trading in banks at around 16 to the dollar, down from the 13-pound peg the Central Bank set as a guiding exchange rate when it floated the currency last week.
Banks were selling the US currency at 16 pounds while buying it at around 15.5 pounds on Sunday, the first full business day in Egypt since the Central Bank floated the currency on Thursday. The pound was trading in banks at 8.8 pounds prior to the floatation.
The floatation was followed just hours later with a hike in the price of fuel, measures that met key demands set by the International Monetary Fund in exchange for a $12 billion dollar loan to overhaul Egypt's ailing economy.
The IMF's executive board has yet to ratify the loan.
Egyptian food giant Edita to raise prices
Meanwhile, Edita Food Industries, one of Egypt's largest food producers, will raise prices of some of its products and also increase workers' pay after the massive devaluation of the Egyptian pound, its chairman told Reuters on Sunday.

The company's decisions point to challenges faced by firms around the country in the wake of the devaluation, which is expected to trigger a surge of inflation that drives up import costs and, temporarily at least, hurts living standards.

The float aims to attract flows of hard currency into the economy, ending an endemic dollar shortage that pushed the pound as low as 18 in the black market last week.

Like many Egyptian businessmen, Edita chairman Hani Berzi welcomed the devaluation as a step towards creating a stable, balanced market in foreign exchange that would make planning and investment easier.

Two weeks before the float, he said, Edita had stopped buying dollars at "totally unacceptable and totally unrealistic" rates.

It also suffered because of the hard currency shortage in another way; the shortage made it hard for some importers to bring in sugar from abroad. This caused a shortage of sugar in Egypt and the government responded by temporarily seizing sugar from Edita and some other companies last month.

The devaluation may end such incidents. But it also means Edita will have to grapple with a surge of inflation in coming months as import costs rise and fuel prices are hiked. The company raised prices for some of its snack foods last month; it is now preparing for more increases.

"We have been surrounded by a tsunami wave of cost increases," Berzi said. "We have to price our products again...not only to maintain the profitability, but to be able to maintain the continuity of the business."

Twenty-eight percent of Edita's costs are directly related to foreign currency, he said.

At the same time, the company will have to factor in the blow to its employees' real incomes from higher inflation, Berzi said. Annual inflation was 14.1 percent in September and could near 20 percent by the end of this year, economists think.

"We are a labor-intensive industry and definitely I will need to support (Edita workers)...We will defiantly go an extra mile to accommodate them," Berzi said without specifying how large wage hikes might be.

The company has about 5,600 employees and plans to add 400 to 500 more by next year, he added.

The pound's devaluation will help Edita's exports by making them cheaper for foreign buyers.

But Berzi cautioned that the boost to earnings might not be large, because the company only exported about 6 to 7 percent of its production and faced higher costs that would constrain its ability to sell into foreign markets for now.