Riyadh metro Orange Line receives first shipment of carriages
The carriages were delivered after preliminary tests were conducted at the company's headquarters
Riyadh on Tuesday received the first shipment of carriages for the city's metro system's Orange Line from the Canadian company Bombardier.
The carriages were delivered following preliminary tests conducted at the company's headquarters.
The Riyadh metro project includes four main stations aimed at improving the public transport infrastructure in the city - serving the areas with the highest population.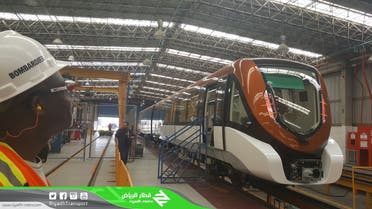 The stations provide a variety of services including public parking, ticket booths, shops and customer service offices.
(The article was first published by the Arabic language website for Al Arabiya News Channel)