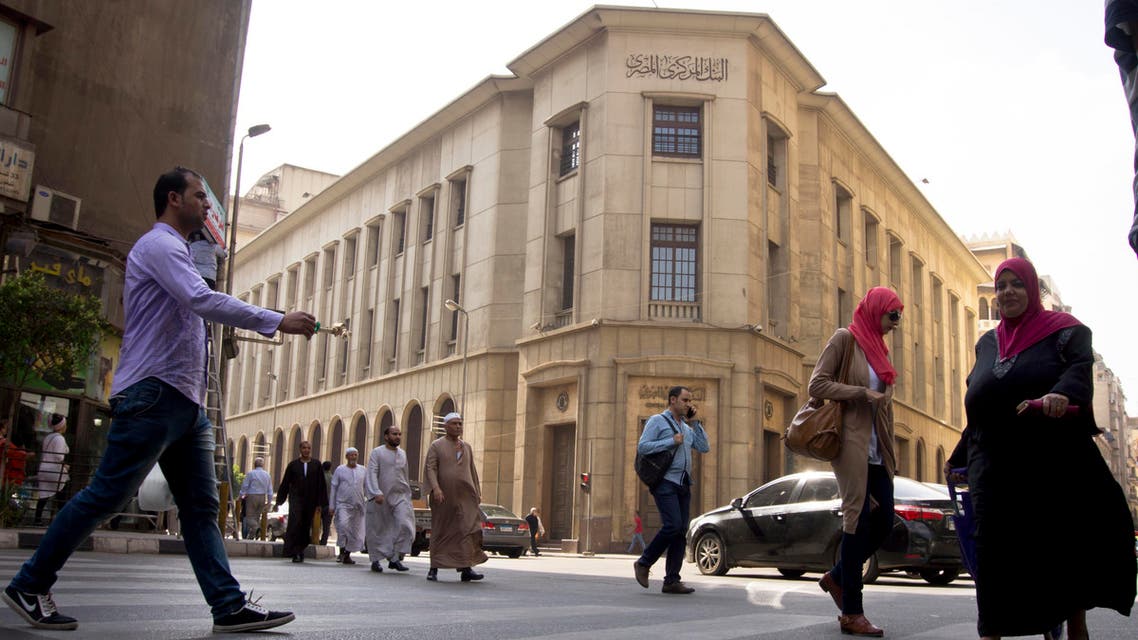 Egypt's current account deficit widens at $4.98 billion
Central bank leaves key interest rates unchangedand kept overnight deposit rate at 14.75 percent and overnight lending rate at 15.75 percent
Egypt's current account deficit widened to $4.98 billion in the first quarter of the 2016/17 financial year from a deficit of $4.0 billion in the same period a year earlier, the central bank said in a statement on Thursday.

The overall balance of payments was in surplus to the tune of $1.9 billion compared to a deficit of $3.7 billion in the same period a year earlier, the statement said.
Interest rate
The central bank kept its key interest rates unchanged, holding fire on further action until the impact on inflation of last month's steep hike in borrowing costs becomes clearer.

The Monetary Policy Committee kept the overnight deposit rate at 14.75 percent and the overnight lending rate at 15.75 percent, the bank said in a statement.

In early November, the central bank ditched its foreign exchange peg of 8.8 pounds per dollar and, to help stabilize the newly floated currency, raised interest rates by 300 basis points. The pound has since weakened to around 19 per dollar.
Inflation
Annual headline inflation surged to an eight-year high of 19.4 percent in November, and many economists expect prices to keep rising next year, driven by economic reforms, including subsidy cuts and tax increases.

Egypt had been struggling with a foreign currency shortage since an uprising in 2011 drove away tourists and foreign investors, both major sources of hard currency.

In November, it sealed a $12 billion, three-year loan from the International Monetary Fund to support its economic reform program.