Davos hosts panel on Saudi Arabia's path to 2030
Ministers of energy, finance and commerce outline the Kingdom's reform plans
The World Economic Forum in Davos hosted a panel on Thursday on Saudi Arabia's reform plans and how the kingdom aims to transform the country's economy and society and move away from its oil dependency.
The session was hosted by Managing Director at World Economic Forum Philipp Rösler and involved a discussion between Saudi Arabia's ministers of energy, finance and commerce along with Chief Executive Officer of BlackRock's Laurence D. Fink and Chief Executive Officer of Dow Chemical Andrew N. Liveris.
The three ministers outlined the Saudi Arabia's vision to transform its economy from a "government-led model to a markets-driven one".
Transforming Saudi Arabia's economy
"Investments and privatization of sectors will be key into achieving all of our vision. Two key parts toward that are our young population, who are ready to turn into a workforce to be reckoned with, along with encouraging our women and investing in them as they increasingly join the workforce," Saudi Energy Minister Khalid Al-Falih said.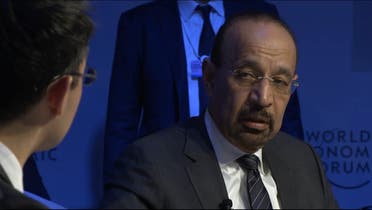 In order to make those transformations, however, Falih did say a different Saudi Arabia would have to emerge, which he said was already happening on the ground.
"We're working on making Saudi Arabia a nicer and softer place to live and we're working on it. Tolerance is key to achieving that," he said.
Accountability, transparency
For his part, Saudi Finance Minister Al-Jadaan said Saudi Arabia is committed to be more accountable and transparent in its dealings as it moves into diversifying and privatizing many of its sectors.
"Saudi Arabia is committed in writing to be accountable, transparent in all its dealings. There are orders from our leadership to hold each ministry to its goals and cutting down on bureaucracy," Jaadan said.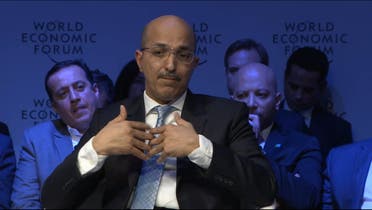 Dow Chemical's CEO Andrew N. Liveris confirmed to the audience that in all of his 15 years visiting Saudi Arabia, transparency was not an issue.
"I can confirm that Saudi Arabia's has full transparency, as much as compared with our experience in the United States. This is especially apparent when we have multi-billion dollar dealings with the country," Liveris said.
Moving forward, all ministers said that part of achieving Vision 2030 will have to be focused on the private sectors. These will include the launch of several Public–Private Partnership (PPP) initiatives that will be announced in the near future.
"Key sectors we are looking at mainly to implement PPPs will be in infrastructure, healthcare and education," Falih confirmed.
Watch the session here: