Saudi Arabia launches Citizen's Account portal
Newly opened round-the-clock electronic gate will be the sole platform to register and enlist scheme
Saudi Arabia has officially launched the electronic portal for the Saudi Citizen's Account program in the presence of Minister of Labor Dr. Ali bin Nasser al-Ghafis.
Registration for the program will officially begin on Wednesday when Saudi nationals will be able to log into the website.
The newly opened round-the-clock electronic gate will be the sole platform to register and enlist the Citizen's Account scheme, according to Dr. al-Ghafis.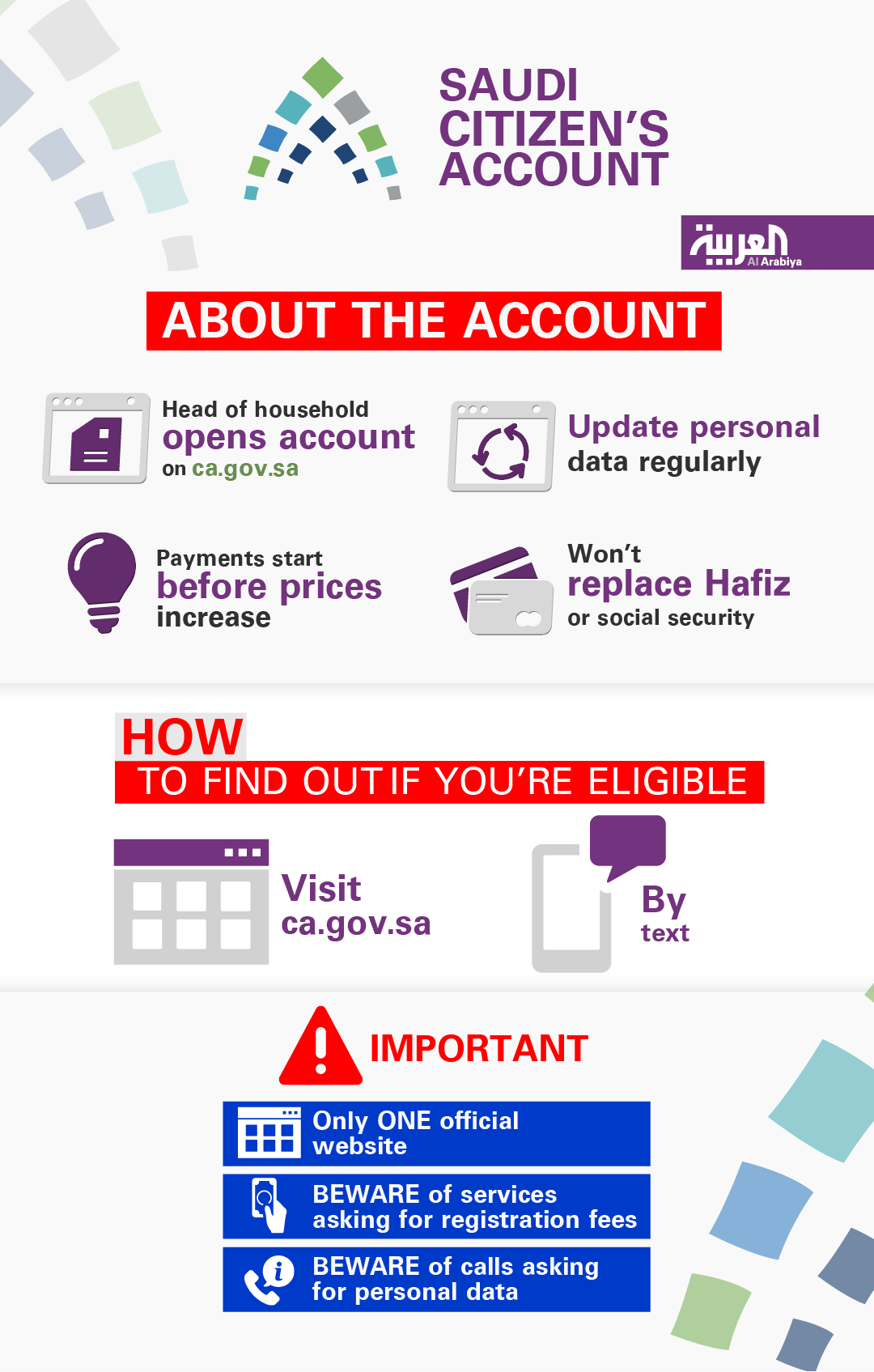 Along with a website, Saudi Arabia has announced the launch of a dedicated call center that will be staffed by 635 Saudi female employees who will receive citizens' inquiries 18 hours a day.
All employees of the Citizens Account program have been trained to deal specifically with all the program's features and are set to receive an estimated 84,000 calls per day.
Categories of beneficiaries
The General Supervisor of the Social Development Unit at Ministry of Labour and Social Development Eng. Majed al-Osaimi explained the categories of beneficiaries of the program which include: Saudi families, the families of mobility card holders, the family of Saudi women married to non-Saudis, wives of Saudi citizens, as well as independent individuals - a non-married male or female, as well as widowers and widows, divorcees, and those who lives in a separate residence as head of the family with no dependents to support.
The 'Citizen's Account' scheme is considered one of the major tools to permit the economic transformation within the Saudi Arabia's 'Vision 2030', the adopted methodology and roadmap for economic and developmental action in the kingdom.