The popular notion of the Chief Financial Officer (CFO) is that they are mostly into analyzing the investment outcome in terms of numbers and revenues, and do not necessarily appreciate operations or strategy, and especially innovation.
Innovative approaches do not necessarily mean companies can save money all the time, and therein lies a conflict for the CFO. Are CFOs by nature a burden or an impediment to promoting innovation?
These were the issues that was addressed to Jeffery Thomson, CEO & President of the Institute of Management Accountants (IMA), while Hanadi Khalife, Director of operations, IMA Middle East, discussed the global economic outlook and its effects on the GCC.
Since assuming this position in 2008, Thomson led the development of a strategy resulting in IMA becoming oneof the fastest growing accounting associations in the world, with record growth in its CMA (CertifiedManagement Accountant) program and more than 85,000 members in 140 countries and 300 professional and student chapters.
The following are the excerpts from the interview:
Jeff Thomson: You raise a very valid point and challenge. The CFO team role over time, at varying rates of maturity around the world, has been evolving from – value steward, protecting and safeguarding assets, focus on hindsight and insight - to (include) value creation, sitting at the strategy table to help conceive and implement new ways to generate sustainable growth, focus on insight and foresight.
This has been evolving because CFO teams need to close the skills gap and expand their traditional financial accounting skills to include management accounting skills and training. I saw this as CFO of an $18 billion SBU at AT&T. As it relates to innovation, CFO teams increasingly serve in an oversight role including funding approval, but also up front in funding the innovation through experimentation and prototyping. IMA's new book, Advancing Innovation, available on Amazon offers additional insight.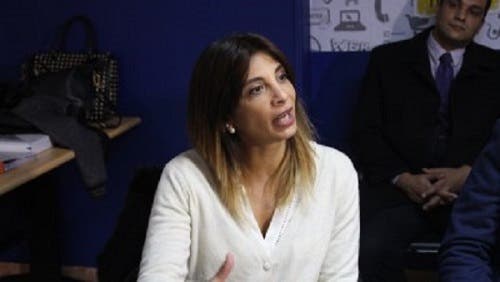 How do you evaluate the Saudi new initiatives under 2030 vision, how will it change the Saudi economy and create new jobs for the youth? What do you suggest for Saudi corporates to focus on for the next 10 years?
Jeff Thomson: As I understand it, Saudi Arabia is transforming and transitioning from an oil-based economy to a knowledge-based economy, with fewer subsidies, more privatization, and expectations that citizens will proactively seek advanced education and or re-training to add value in the new economy with technological advances.
This aligns very nicely with management accounting, and, IMA and CMA credentialing, education and networking. In the long run, this investment should pay off with exciting new jobs for millennials. Saudi corporates should focus on developing this talent pool within their organizations which involves a commitment and funding for re-training, education and certification.
As the President and CEO of IMA, how do you view the topic of gender inequality in terms of pay? Do you see it as an issue in GCC? Moreover, if yes, how can we overcome this challenge? Is it a top –bottom approach?
Jeff Thomson: Gender pay disparity is a problem around the world, including the US. All genders should be paid equivalently for what is substantially the same level of accountability and authority.
The first step to addressing this issue with solutions is to acknowledge that it is a problem in the first place. IMA launched its WALS – Women's Accounting Leadership Series – two years ago to be part of the solution and not part of the problem. WALS is going global next year, starting in Amsterdam.
How do you see the future of work and the impact of 4th industrial revolution on the workforces? Moreover, what are the new jobs for the future?
Jeff Thomson: This is a tipping point in our profession. We can be reactive and treat this as a grave risk, with AI, Robotics, cognitive computing, block chain and more already eliminating many accounting and auditing routine tasks. Or, we can be proactive and seize the opportunity to redefine our profession with higher order responsibilities that include taking on the role of a data scientist, with broad awareness of data governance and data lifecycle and deep application of data mining, business intelligence and prescriptive analytics. But, the profession must step up and make in investment in developing, nurturing and growing this new talent pool.
As for the global economic outlook, how do you see these results affecting the GCC market and its economy in terms of liquidity and purchasing power of individuals? What are the most badly hit countries and how are they coping now?
Hanadi Khalife: The sharp fall in the oil price in 2015 and 2016 forced many GCC countries heavily dependent on oil revenue into drastic spending cuts, specifically subsidies and other forms of government support. In the long term, countries such as Saudi Arabia, for example, will be implementing far-reaching reforms as they push for post-oil economy, introducing taxes such as the VAT and restructuring government departments.
The consumer confidence index in many of the GCC countries has dropped in Q4 of 2016, except the UAE where it was flat, which is translated in consumers becoming more conservative in their spending and holding off big purchases in an attempt to stay liquid. Emirates NBD GCC PMI Update Q1 2017 indicates a substantial rise in output and new work. However, this has not reflected in faster job creation. The employment index is marginally lower than last quarter's reading.