One of the largest exchange centers in Britain has stopped trading in Qatari riyals due to its sharp devaluation.

According to Doha News website, many foreign banks and exchange agencies have stopped accepting Qatari riyals from Wednesday.
Foreign exchange companies and banks are refusing to buy Qatari riyals after rating agencies put the country's credit rating on "negative watch."

The news website reported that banking institutions have put the Qatari riyal under surveillance due to its sharp drop in the market after the crisis when several Arab countries such as Saudi Arabia, the UAE, and Bahrain decided to cut diplomatic ties with Doha.
Qatari travelers
A number of Qatari nationals traveling to Europe, the United States and Asia, have contacted the website confirming that they could not sell Qatari riyals abroad.
According to Doha News, residents travelling to Europe, the US, and Asia contacted the news website saying that they were unable to exchange Qatari currency.

One of them told Doha News that he was in Los Angeles and tried to exchange his Qatari funds in several banks, but they told him that there were orders to stop trading in Qatari riyal.

According to the same website, the British branch of the international exchange company Travelex, and HBOS, which operates the Bank of Scotland and Halifax brands in the UK, are not accepting Qatari riyals from customers.
Several news reports also suggested that exchanging Qatari riyals is also a widespread issue for those visiting countries such as India, Sri Lanka and Pakistan.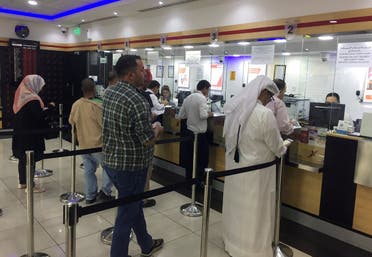 Not all countries are affected however, visitors can still exchange their currency in countries such as Jordan and Lebanon.
In comments to Doha News, financial analyst of international money transfer firm Imperial FX, Omar Mohammed, said that there an "increased concern" for Qatar's financial community.
"Oil prices have fallen and experts are now voicing their concerns over the sustainability of Qatar's energy revenues," he added.
The Qatar Central Bank attempted to stabilize the Qatari riyal at $3.64 per dollar, but its value soon fell to $3.76 to the dollar, according to Bloomberg's economic report.