The value of Donald Trump's brand in the Middle East has risen since he visited the region to meet local leaders, his main business partner in the region said, reporting strong sales of homes at a Dubai golf course development bearing Trump's name.
Trump was warmly welcomed by Saudi Arabia's King Salman and other leaders of the six-nation Gulf Cooperation Council when he visited Riyadh in May on his first foreign trip as US President. Gulf media predicted an era of closer ties with Washington.
The Trump factor has helped sales of luxury residences at DAMAC Hills, a 42 million square foot development that includes the Trump International Golf Club, Hussain Sajwani, chairman and founder of Dubai's DAMAC Properties, said on Wednesday.
"Definitely his visit to the region and the improvement of the relations between the GCC or the Gulf and Saudi Arabia has helped give the brand a boost," Sajwani said in an interview.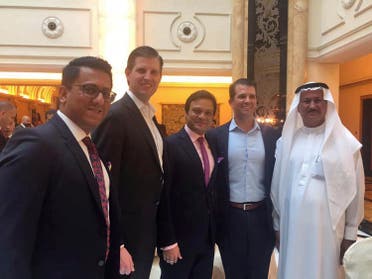 Golf course
Two of Trump's sons came to Dubai to open the golf course in February, and DAMAC has built 3,100 units out of a total of 10,000 planned at the development. DAMAC pays a licensing fee to the Trump Organization to use the Trump brand.
Trump World Golf Club Dubai, a second golf project planned by DAMAC, is set to open by the end of 2018, Sajwani said. He said that no more projects were planned with the Trump Organization.
DAMAC's share price has surged by more than half this year partly, securities analysts say, because of interest sparked by Trump's election as president. Other factors include an attractive dividend yield and the stock's entry into a benchmark compiled by international equity index firm MSCI.
Sajwani founded DAMAC in 2002 following Dubai's decision to allow foreigners to buy property in the city. Since then the firm has expanded into Saudi Arabia, Qatar, Jordan, Lebanon and Britain.
DAMAC booked sales of 4 billion dirhams ($1.1 billion) of properties in the first half of this year and previously projected its total sales for the year would be stable versus 7 billion dirhams in all of 2016. "We are very, very comfortable in achieving that target," Sajwani said.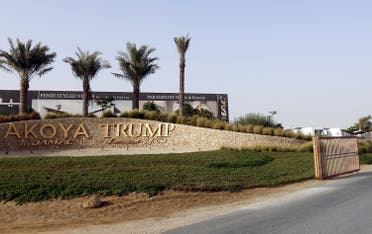 Property market
In the last couple of years, Dubai's property market has been hit by a regional economic slowdown triggered by low oil prices. Average industry-wide sales prices for villas and apartments in Dubai dropped by between 5 and 10 percent in the 12 months to mid-2016, although the fall slowed to under 1 percent in the 12 months to mid-2017, according to industry consultants JLL.
But Sajwani said like-for-like prices had not come down significantly, arguing that the size of apartments had merely been cut to cater to investor demand for smaller units.
"I don't agree that we have oversupply and the market is going down. On the contrary, if you look at our sales in the first half, it was better than the last time."Asked about DAMAC's outlook for next year, Sajwani said the Dubai market was expected to remain stable in 2018. "I don't see major jumps up or down."
He also said DAMAC's international arm was exploring opportunities in Canada and parts of Europe for new projects, although finalizing these deals would take time.