Saudi Arabia has granted licenses to more than 50 global companies during the last nine months, which permits them to operate in the Kingdom, according to the Saudi Ministry of Trade and Investment.
Minister Majid al-Qasabi mentioned, in an exclusive interview with Al Arabiya News Channel on the sidelines of the Global Business Forum held in New York, that of the 50 licenses, 23 were given to US companies, such as HP and Boeing.

He also revealed that the Ministry's plan to grant licenses to six more US companies in the coming two weeks. He said that two of them operate within the technology sector, three in operations and maintenance and the remaining in pharmaceuticals.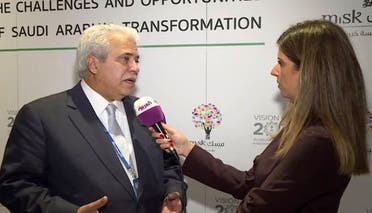 In its latest efforts to attract foreign investment and private sector participation, Saudi Arabia is planning to implement a bankruptcy law and commercial mortgage systems among other laws.
"Bankruptcy law has been passed to the Shoura Council and we expect it to be implemented by the end of the first quarter of 2018", said Qasabi, adding that the commercial mortgage system will be passed to the council within two to three weeks, and the commercial franchising system should follow soon after.