In Saudi Arabia, a kingdom where postal codes are rarely used, most people pay in cash, and shopping is done in giant air-conditioned malls, building an online retail business is no easy task.

But two powerfully-backed companies are trying to do just that, betting a young, tech-savvy population will eventually deliver up a large slice of the Arab world's largest consumer market.

After months of delays, Noon.com launched in the United Arab Emirates (UAE) on October 1 and said it would enter the Saudi market "within the coming weeks."

That will start a race for dominance in a largely untapped market against Dubai-based Souq.com, which is already present in Saudi Arabia and poised for expansion after its acquisition this year by Amazon.

Both companies are well armed for the fight.

Investors in Noon.com, including Dubai billionaire Mohamed Alabbar and Saudi Arabia's sovereign wealth fund PIF, have put $1 billion into the project. The business also plans to leverage existing assets from Alabbar's Emaar Malls, Aramex delivery service and Namshi and JadoPado online marketplaces.

Souq.com was known as the "Amazon of the Middle East" even before its purchase by the world's biggest online retailer, having built up a following and brand relationships since its launch in 2005.

"Amazon and Souq.com will benefit from early-mover advantage in our view," said Josh Holmes, a consumer analyst at market researcher BMI.
Online sales set to surge
But with online sales in Saudi Arabia expected to surge to $13.9 billion by 2021 from a projected $8.7 billion this year, he said there would be plenty for Noon.com to play for.

"While the rivalry between Amazon/Souq and Noon.com will be intense, we believe there is more than enough room for both players to thrive in Saudi Arabia and the wider region," Holmes said.

Shifting retail online would be a sea change for commerce in the Middle East, where internet sales now represent less than two percent of total retail, 12 times less than in the United Kingdom, according to a Boston Consulting Group report.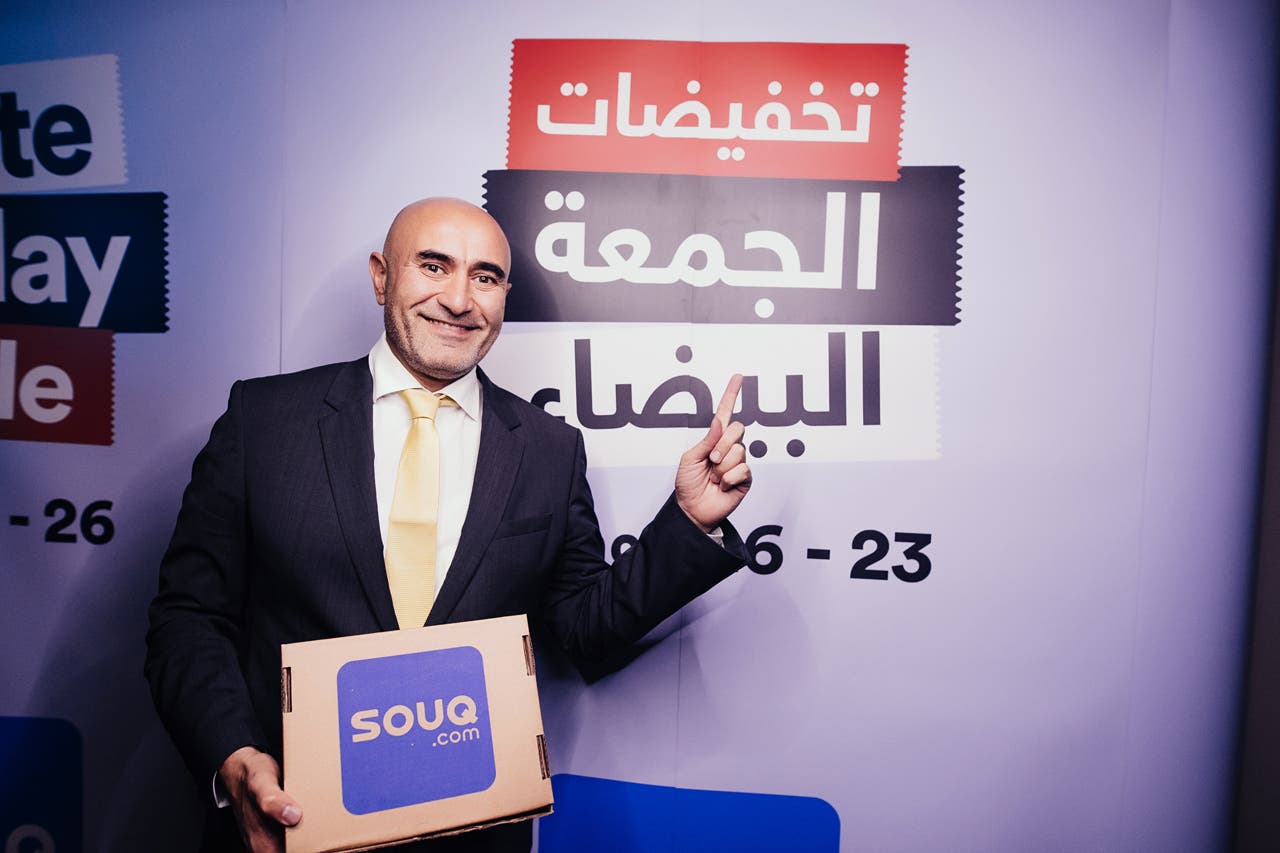 In Saudi Arabia, which has lagged behind regional leader the UAE, it is only 0.8 percent of the total, and both Noon.com and Souq.com will have to adapt to the particular challenges of the market to prosper.

One is getting deliveries right. Currently, delivery companies in Saudi Arabia regularly ask for landmarks rather than addresses, with drivers often requesting WhatsApped locations.

Then there is payment. With less than half the population owning credit cards, e-commerce businesses often have to offer cash on delivery options, increasing their risks.
Reasons for optimism
Yet analysts point to the young population, high rate of technology adoption and high-quality transport networks as reasons for optimism. Some companies are already thriving.

E-commerce now represents more than 40 percent of logistics provider DHL's inbound parcel business into Saudi Arabia, said country general manager Faysal ElHajjami, forecasting this would continue to grow.

Start-ups are also developing ways to accommodate the kingdom's last-mile delivery quirks.

Dubai-based Fetchr, for example, operates an app that allows users to identify their location by using GPS, like Uber.

"We realised nobody in Saudi really has a formal address, but everybody has a smart phone attached to their hip," said co-founder Joy Ajlouny, speaking with partner Idriss Al Rifai.

Over the last year, Fetchr has grown its presence in the kingdom from three to 84 cities, with plans to tackle another 25 by the end of the year, and now employs about 1,000 people.

Ajlouny and Rifai estimate market growth of 20 to 30 percent per year over the next five years, but caution that a five percent value added tax, planned for introduction next year across the Gulf, could check that forecast.

As planned, the tax would be applied each time a product crosses a border, they said, which could be a 15 percent total by the time a customer receives the parcel and 20 percent if he or she decided to return it.

"It would be a huge hindrance," said Ajlouny. "Everybody is talking about the growth of e-commerce, but this would completely cripple that growth."