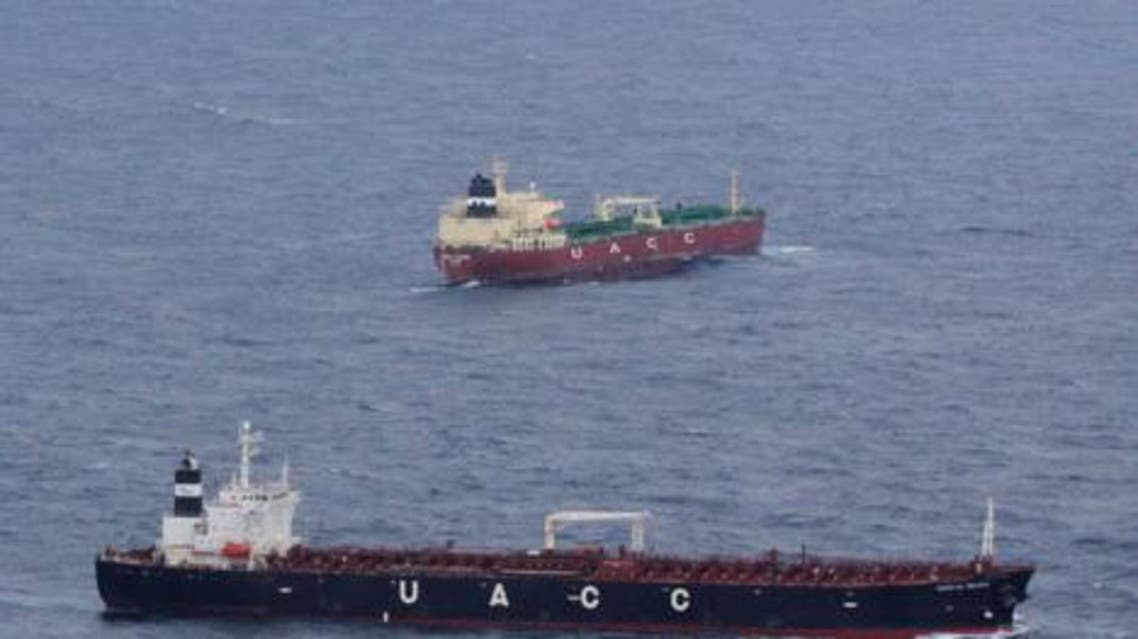 Financial crisis forces Qatar to sell UACC, but Saudi Arabia owns the decision
Qatar's crisis is holding up the sale of a shipping company it part owns, one of the latest signs of an emerging corporate fall-out that Doha is facing after Arab countries cut relations in June, sources familiar with the matter said.
Saudi Arabia, the United Arab Emirates, Bahrain and Egypt severed diplomatic, trade and transport ties with Qatar in June, accusing it of supporting terrorism.
The dispute has hit Qatar's financial sector, with banks in neighboring Arab states withdrawing billions of dollars from Qatari lenders. Now there are signs that deal-making in the region is also running into difficulties.
Qatar was the biggest shareholder in Gulf container line United Arab Shipping Company (UASC), followed by Saudi Arabia. UASC merged with Germany's Hapag Lloyd (HLAG.DE) in May, to create the world's fifth biggest container group.
Dubai-based United Arab Chemical Carriers (UACC) - in which UASC held the biggest stake - was to be sold as part of the terms of the merger.
But four finance sources say the cut in trade ties between Qatar and Saudi Arabia is holding up the sale of UACC, which is estimated to have a company valuation of $200 million.
For Qatar, the sale of UACC is the responsibility of the Qatar Investment Authority (QIA). But for any sale to go ahead, the UACC board would need to discuss the matter together with Saudi partners, and that is not happening, the sources said.
"The sale of UACC is now in the hands of QIA," one source said. "There is no indication of any movement towards a sale as there is no dialogue between the Qataris and the Saudis."
Another source added: "Until the sale is done, UACC cannot start on any new projects or buy any new ships. At the moment, everything is on hold and the focus (for UACC) is on cost savings."
NO INTEREST
Two possible buyers who emerged before the diplomatic crisis have since shown no interest. No other buyers are in sight, the sources said.
Qatar holds 14.4 percent in the merged Hapag Lloyd group via QIA's subsidiary Qatar Holding Germany, while Saudi Arabia, through its Public Investment Fund (PIF), has a 10.1 percent stake, Hapag Lloyd filings show.
PIF did not respond to requests for comment, while QIA, UACC and UASC all declined to comment. It was not possible to determine the exact shareholdings in privately-held UACC that are controlled by Qatar and Saudi Arabia.
A Hapag Lloyd spokesman said: "The UACC sales process is in the hands of the Qataris and the Saudis and was already agreed in the business combination agreement."
The spokesman said that under the terms of the merger the sale of UACC should be finalized by December 2018 with the proceeds going to Hapag Lloyd.
ALSO: Qatar withdraws $20 bln from its sovereign wealth fund to save its economy
The finance sources said for now Qatar was stuck with UACC, which will mean tying up capital until it can find a buyer.
"There is no sense that the Saudis are involved at the moment, leaving Qatar to have to deal with it," the first source said.
The sources said there was no clear sense of when a sale could be completed given the diplomatic standoff.
Completion of the merger between Hapag Lloyd and UASC had been held up for months until funding snags were overcome and the deal was completed, which also slowed the sales process for UACC, sources said.
Proceeds from the sale of UACC were meant to have been used to pay down some of Hapag Lloyd's debt.
TOUGHER MARKET
The sources said efforts to sell UACC were also complicated by weak conditions in the chemical tanker market.
In May, sources told Reuters that Gulf-based bidders had emerged for UACC, but no sale resulted. At the time, potential suitors included Saudi shipping company Bahri and national shipping and logistics group Qatar Navigation QNNC.QA, also known as Milaha.
Asked last month if Milaha could be interested in acquiring UACC, the company's president and chief executive, Abdulrahman Essa al-Mannai, declined to comment on specific deals.
"We continue to pursue the right investments that will help us realize our long-term plan," Mannai told Reuters.
VIDEO EXPLAINER: Why Qatar cannot endure an economic boycott
Hisham al-Nughaimish, vice president, commercial and operations of oil business with Bahri, said last month, "to my knowledge, we are not interested".
In other signs of the corporate impact of the rift, sources told Reuters last month that Qatar's Doha Bank had cut around 10 jobs in the UAE and planned to put some staff in the region on unpaid leave.
Qatar Insurance said last month it was closing its branch in Abu Dhabi because it could not to renew its business license due to the crisis. In August, Milaha said it was shifting its regional trans-shipment hub from Dubai to the Omani port of Sohar.