Saudi Arabian Military Industries (SAMI) has appointed several people to its board of directors and tapped Andreas Schwer, boss of combat systems at Germany's Rheinmetall AG, as chief executive.
Created in May, state-owned SAMI is backed by the kingdom's sovereign wealth fund, the Public Investment Fund, and will aim to bolster defense manufacturing in Saudi Arabia, one of the world's top defence buyers.
Schwer, who sits on the management board at Rheinmetall, previously worked at Airbus. Rheinmetall's defense business produces armored vehicles, tank guns, ammunition and other military equipment.
Along with Schwer, SAMI appointed government officials to its board, including Energy Minister Khalid al-Falih and Prince Faisal bin Farhan al-Saud, a senior adviser to the Saudi ambassador to the United States.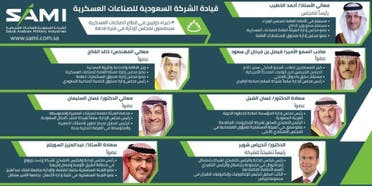 The board is chaired by Ahmed al-Khatib, who runs the kingdom's General Entertainment Authority and sits on the board of the Public Investment Fund.
SAMI aims to create 40,000 jobs and contribute 14 billion riyals ($3.7 billion) to the Saudi economy by 2030.
The company has signed memoranda of understanding (MoU) with defense contractors Boeing, Lockheed Martin, Raytheon and General Dynamics.
Those deals were part of a $110 billion arms package signed during a visit to Riyadh by U.S. President Donald Trump in May.
Plans include the assembly of 150 Lockheed Martin Blackhawk helicopters in Saudi Arabia, work that is expected to create about 450 jobs.
SAMI also signed an MoU with Russian arms exporter Rosoboronexport to buy S-400 surface-to-air missile systems and other weapons during a recent visit to Moscow by Saudi King Salman.