Saudi Arabia is planning to open up four major sectors to employ women, a senior official said here on Sunday.
Abdullah Al-Harbi, a senior executive at the Job Creation and Employment Commission (JCEC), said the Commission is planning to integrate women in marketing and advertising which may offer 10,000 jobs by 2030 in addition to 11,000 jobs in accounting, 20,000 in pharmacies and 29,000 jobs in computer programing.
Speaking at the 10th Jeddah Human Resource Forum, Omar Al-Batati, Governor of JCEC, said that the commission works on scientific studies and collaborates with the government and private sectors.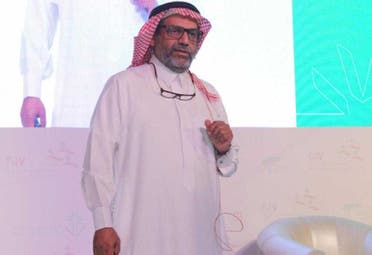 Among its programs is to increase the qualification of high school graduates, offer training to consultants to be able to work on VAT, help graduates diversity their interests and harness their talent to find better job opportunities.
"There are 8 million expatriates in the market and there is a need for 700,000 jobs for locals," Al-Batati said.
Lama Al-Sulaiman, a board member at Rolaco, suggested that the private sector needs to reduce the number of employees.
This, she said, will help businesses meet the need of the fourth industrial revolution.
Abdullah Dahlan, chairman of the board of University of Business and Technology, said all concerned authorities need to work together in the nationalization of strategic plans.
The 10th Jeddah Human Resources Forum entitled "Transformation to increase productivity", which started on Sunday, is scheduled to end on Wednesday.
It is being organized under the patronage of Prince Khaled Al-Faisal, emir of Makkah region and adviser to Custodian of the Two Holy Mosques.