Egypt's inflation fell to a 2017 low in November, a year after the country floated its pound currency as part of a $12 billion International Monetary Fund deal to boost the economy.

Inflation shot up after the pound's flotation last November, reaching a record high in July following cuts to energy subsidies, but has gradually eased since.

Annual urban consumer price inflation eased to 26 percent in November from 30.8 percent the previous month, official data showed on Sunday. Core inflation, which strips out volatile items such as food, fell to 25.53 percent from 30.53 percent.

"Inflation data shows inflationary pressures from reforms have tapered off and the existing pressures are from seasonal and one-off factors reflecting below average, but somewhat resilient, consumer demand," said Reham El Desoki, senior economist at Arqaam Capital.

The central bank has raised key interest rates by 700 basis points since the pound was floated, but economists see it cutting them in coming months as inflationary pressures continue to ease.

"We believe a cut when headline inflation breaks the 20 percent (mark) is more likely in early February 2018, and suitable, than one where inflation is still at 26 percent," Desoki added.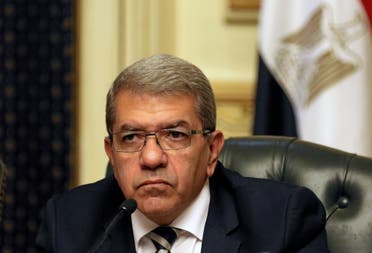 Egypt's finance minister Amr El Garhy said on Sunday that he expected January inflation to reach 20 percent and for the rate to drop to 13-14 percent by next August.

Egypt's economy has been struggling since a 2011 uprising drove away foreign investors and tourists, two main sources of hard currency, but the IMF deal is intended to put the country back on track.
Meanwhile, foreign investment in Egyptian securities hit $19 billion as of December 6 since the flotation of the pound currency in November 2016, Finance Minister El Garhy said.