Egyptian President Abdel Fattah al-Sisi and Saudi Crown Prince Mohammed bin Salman on Monday oversaw ongoing projects in Egypt's Suez Canal economic zone as well as the construction and development operations at the ports.
Both leaders were also briefed on national projects with within the Suez Canal and conducted an inspection tour of the Ismailia tunnels located below the Suez Canal and the recently opened New Ismailia city.
For his part, the head of Suez Canal Authority, Mohab Mamish, revealed the implementation of 187 projects in the economic zone, stressing that there is a large demand from investors to invest in the region.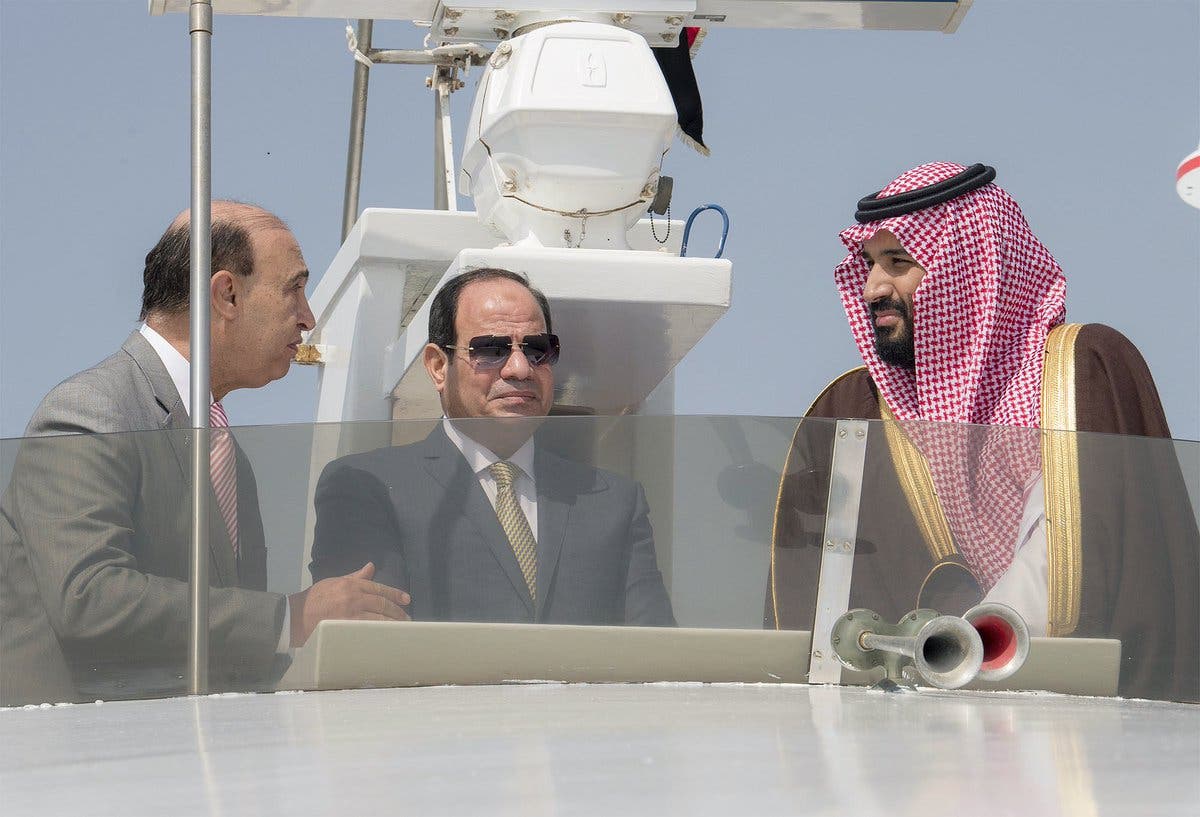 Prince Mohammed, who is in Egypt as part of his maiden foreign tour as crown prince, and Sisi agreed in talks to bolster economic ties and launch joint projects, "particularly in the tourism sector on the Red Sea", said Egyptian presidential spokesman Bassam Radi.